Reflections on the Way, the Truth, and the Life
Gary Kinnaman, Author & Pastor
Monday, March 07, 2005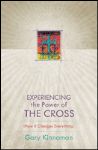 Some say there are many roads leading to God, but Jesus affirmed, "I am the way and the truth and the life." 

Perhaps we could capture more fully the significance of this statement by looking at each of the three things Jesus calls himself.
First, Jesus is the road to God. Interestingly, in this text, Jesus does not refer to himself as a door to God (more on that in a moment) but as a pathway to God. This suggests a journey, a way of life. In his Following of Christ, Thomas à Kempis calls this "the Royal Road of the Holy Cross." Certainly every road has a destination, but until you reach the specific place you're going, what matters most is how you travel--unwavering forward movement, staying focused, keeping perspective.
For the person who meets Christ, everything changes and nothing changes. In one sense, everything stays the same. Same house, same furniture. Same relationships, same job. On the other hand, how you understand the ordinary and daily routines of life changes dramatically. Every day becomes God's day, and every moment is a sacrament.
The writer of Hebrews tells us about this journey:
Therefore, since we are surrounded by such a great cloud of witnesses, let us throw off everything that hinders and the sin that so easily entangles, and let us run with perseverance the race marked out for us. Let us fix our eyes on Jesus, the author and perfecter of our faith, who for the joy set before him endured the cross, scorning its shame, and sat down at the right hand of the throne of God. Consider him who endured such opposition from sinful men, so that you will not grow weary and lose heart. – Hebrews 12:1-3
Jesus, who walked the roads of life and finished his journey well, offers himself to us as the road of life, the way through life. He is the pathway to God and God-life, but he is also the doorway, the entry point into a new reality, and the Cross is an encounter with God and his world.
Yes, I believe that Christ's death and resurrection are historical events. Paul was convinced of this as well, because he not only had a powerful personal encounter with the risen Christ, he was also able to speak with dozens of actual eyewitnesses of those events. Many have said that Paul's remarkable conversion is one of the most powerful indicators of the credibility of the Christian faith.
Yes, I believe that faith in Christ means getting the gospel right. True followers of Jesus are concerned about correct doctrine, and for centuries Christians have labored to understand the precise meanings of Scripture. That Jesus died for my sins is an indisputable proposition, an absolute truth, the factual anchor of my faith.
We will see throughout this book, though, that believing in Christ and taking up your cross is a journey of experience and encounter as well. Quoting the Old Testament, Jesus said, "Love the Lord your God with all your heart and with all your soul and with all your mind." There is a mental element to our faith, but there's so much more.
Paul wrote, "My message and my preaching were not with wise and persuasive words, but with a demonstration of the Spirit's power, so that your faith might not rest on men's wisdom, but on God's power." Eugene Peterson's "The Message" paraphrases the last part this way: "Your life of faith is a response to God's power, not to some fancy mental or emotional footwork by me or anyone else."
THE TRUTH

So Jesus is the pathway to God, a journey of daily encounters. Second, Jesus is the truth. There is perhaps no more controversial word: truth. Two thousand years ago Pilate asked, "What is truth?" It's still the question du jour, although people are asking it a little differently.
Have something to say about this article? Leave your comment via Facebook below!
advertise with us
Example: "Gen 1:1" "John 3" "Moses" "trust"
Advanced Search
Listen to Your Favorite Pastors