Reflections on the Way, the Truth, and the Life
Gary Kinnaman, Author & Pastor
Monday, March 07, 2005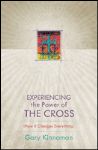 Sanctify them by the true reality; your word (logos) is true reality.

Real worshipers must worship in spirit and in true reality.

Then you will know the true reality, and the true reality will set you free.

If we claim to have fellowship with him yet walk in the darkness, we lie and do not live by (in, according to) true reality.

If we claim to be without sin, we deceive ourselves and the true reality is not in us.

Pilate: "What is truly real?"

"I am the way and the true reality and the life."
What does all this mean? In my view, people in our world aren't just searching for the right religious answers; people are desperate for ultimate reality. I've heard it, I've sung it: "Jesus is the answer for the world today." I'll no doubt sing it again, but when you think about it, "the answer" is so impersonal, so academic! Jesus the Son of God isn't just empirical, scientifically verifiable truth to which we give mental assent. No, Jesus is personal reality, the pathway, "the ultimate reality of the universe." Jesus is a real person I can know, encounter, experience, and obey.

Jesus, the Word of God, is not something to which we give intellectual agreement, but someone whom we fully accept. Jesus is the real God made real flesh. When we are born again, his nature becomes our nature, his DNA becomes our DNA, his life reality becomes our reality. When we encounter Christ, the reality, our reality changes forever.

Partaking of Jesus is ... well ... like swallowing the red pill in "The Matrix." Does this offend you?
"I tell you the truth, unless you eat the flesh of the Son of Man and drink his blood, you have no life in you. Whoever eats my flesh and drinks my blood has eternal life, and I will raise him up at the last day. For my flesh is real food and my blood is real drink. Whoever eats my flesh and drinks my blood remains in me, and I in him." ...

On hearing [this], many of his disciples said, "This is a hard teaching. Who can accept it?"

Aware that his disciples were grumbling about this, Jesus said to them, "Does this offend you?" – John 6:53-56, 60-61, emphasis mine.
Consider a reality check next time you participate in the Lord's Supper. Let the body and blood of Christ take you out of the illusion of your transitory world and into the eternal realities of his kingdom.

REAL REALITY

Below is a list of extraordinary biblical statements about real reality. As you read them, ask yourself a few questions: Who's living an illusion, people who believe in Christ or people who don't? Who needs to take the red pill? Who needs to be washed in the blood of Jesus? What happens to people when they live in the wrong "reality"?

And please, pray as you read these verses. I don't merely want you to understand what I'm writing; I want you to encounter the Christ about whom I'm writing. My prayer is for you to enter his reality. Don't settle for "Wow, this is great stuff – interesting book." I want you to connect with the Jesus who has miraculously changed my reality and transformed my life.
The Bible on reality:

The god of this age has blinded the minds of unbelievers, so that they cannot see the light of the gospel of the glory of Christ, who is the image of God. – 2 Corinthians 4:4

I tell you this, and insist on it in the Lord, that you must no longer live as the Gentiles do, in the futility of their thinking. They are darkened in their understanding and separated from the life of God because of the ignorance that is in them due to the hardening of their hearts. Having lost all sensitivity, they have given themselves over to sensuality so as to indulge in every kind of impurity, with a continual lust for more. – Ephesians 4:17-19

As I have often told you before and now say again even with tears, many live as enemies of the cross of Christ. Their destiny is destruction, their god is their stomach, and their glory is in their shame. Their mind is on earthly things. But our citizenship is in heaven. And we eagerly await a Savior from there, the Lord Jesus Christ. – Philippians 3:18-20

Therefore we do not lose heart. Though outwardly we are wasting away, yet inwardly we are being renewed day by day. For our light and momentary troubles are achieving for us an eternal glory that far outweighs them all. So we fix our eyes not on what is seen, but on what is unseen. For what is seen is temporary, but what is unseen is eternal. – 2 Corinthians 4:16-18

What I mean, brothers, is that the time is short. From now on those who have wives should live as if they had none; those who mourn, as if they did not; those who are happy, as if they were not; those who buy something, as if it were not theirs to keep; those who use the things of the world, as if not engrossed in them. For this world in its present form is passing away. – 1 Corinthians 7:29-31

Faith is being sure of what we hope for and certain of what we do not see. – Hebrews 11:1
Have something to say about this article? Leave your comment via Facebook below!
advertise with us
Example: "Gen 1:1" "John 3" "Moses" "trust"
Advanced Search
Listen to Your Favorite Pastors