Reflections on the Way, the Truth, and the Life
Gary Kinnaman, Author & Pastor
Monday, March 07, 2005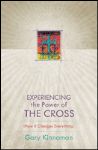 Journey (Way), Reality (Truth), Wholeness (Life)
When we hold Christ's hand as we travel through life, we encounter and experience his reality – the reality. When Jesus is my way, my journey, he takes me into the reality of God and brings the reality of his kingdom into me. This is life, abundant life! The convergence of our journey with the way of Christ into the ultimate reality of God is life.

Anything less than God will let you down. Anything less than God is not rooted in eternal reality. It has built-in failure. – E. Stanley Jones

Jesus said, "I came so they can have real and eternal life, more and better life than they ever dreamed of." Not surprisingly, this is the great American dream: "life, liberty, and the pursuit of happiness." What the fathers of our nation had in mind when they wrote this memorable phrase was most certainly not what most of us think regarding the pursuit of happiness in the twenty-first century! For us, it's become the restless quest for something (or some things) to give us a sense of wholeness and meaning. It's the age-old human search for significance, but we just "can't get no satisfaction." Not in wealth, health, sex, or success.

When our life-focus drifts from God to anything else, when we devote ourselves to what we think will bring us happiness, we end up worshiping gods of our own making. It's idolatry, pure and simple. As we bow down, we discover painfully that our gods have no power to satisfy us, let alone heal us and make us whole. They do, however, have the power to control us, even to enslave us.

In contrast, listen to this extraordinary ancient promise: "[The Lord] will be the sure foundation for your times." In other words, you'll have a deep sense of peace and safety, no matter where the journey of life takes you, because the Lord will be "a rich store of salvation and wisdom and knowledge; the fear of the Lord is the key to this treasure." Jesus echoes these words in the Sermon on the Mount:
Do not worry, saying, "What shall we eat?" or "What shall we drink?" or "What shall we wear?" For the pagans run after all these things [the pursuit of happiness], and your heavenly Father knows that you need them. But seek first his kingdom and his righteousness, and all these things will be given to you as well. – Matthew 6:31-33
Why, then, are you afraid to take up your cross, which leads to the kingdom? In the Cross is salvation; in the Cross is life; in the Cross is protection from enemies. In the Cross is infusion of heavenly sweetness; in the Cross is strength of mind; in the Cross is joy of Spirit. In the Cross is height of virtue; in the Cross is perfection of sanctity. There is no ... hope of eternal life, but in the Cross. – Thomas à Kempis
Be assured that Jesus came so you "can have real and eternal life, more and better life than you ever dreamed of." Jesus is the way (the journey) and the truth (ultimate reality) and the life (wholeness) you've always wanted.

FOR REFLECTION AND DISCUSSION

What is your reality? What shapes how you think, how you feel, how you make decisions, how you live your life? In some ways, the realities of the Matrix are more appealing than the real world Neo discovers when he swallows the red pill. Read 1 Corinthians 3:18 and Hebrews 11:24-26. In light of what you've learned in this chapter, what aspects of your life are stuck in the matrix of time and space? Seek opportunities to discuss this with your family and friends.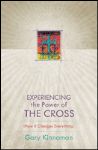 Excerpted from "Experiencing the Power of the Cross: How It Changes Everything" by Gary Kinnaman.  Copyright © 2005; ISBN 076422994X  Published by Bethany House Publishers.  Used by permission. Unauthorized duplication prohibited.

Gary Kinnaman is the senior pastor of Word of Grace Church, near Phoenix. He has been instrumental in planting several other churches in Arizona, is a frequent speaker on leadership and church growth at national and international conferences, and has written several books, including the bestseller "Angels Dark and Light." Gary and his wife have three adult children and make their home in Arizona.
Have something to say about this article? Leave your comment via Facebook below!
advertise with us
Example: "Gen 1:1" "John 3" "Moses" "trust"
Advanced Search
Listen to Your Favorite Pastors