Religiously Transmitted Diseases: Resistance Is Futile
Ed Gungor, Author
Thursday, April 27, 2006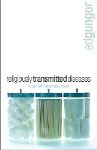 That would mean some of us might be more fashionable than others, some more conservative than others, some more edgy than others, some quieter or more bombastic than others, some tattoo-friendly, others tattoo-phobic, et cetera. It was the apostle Paul who said, "I have become all things to all men so that by all possible means I might save some. Maybe as we all express ourselves in ways that are congruent with our gifts, passions, and personalities, we are best positioned to "save some" – because those "some" can relate to us.
Christianity is not supposed to be a retread Eastern mysticism that forces people to forfeit their individuality and distinctiveness as they are absorbed into some great cosmic ONENESS or SAMENESS.
But sameness makes it easier for us to tell who the insiders are. Just like wearing black leather and driving a Harley-Davidson motorcycle are the marks of a biker, or wearing tight blue jeans, western boots and a huge silver belt buckle are the marks of a cowboy, Christians fancy certain external behaviors that we think are the marks of Christ-likeness. Actually, I think it would be easier to make Christianity about externals and manmade rules. But the downside of that is, unless you happen to "fit" the predetermined collection of personality traits set by the Christian culture you belong to, you will sense the pressure to be something other than yourself and Christianity will feel restrictive and have little joy for you. I think Satan loves that. I think he wants us all confused about what real Christianity is and wants us to live in some kind of manmade, synthetic, kiss-up belief system that is powerless.
I think real apprentices of Jesus celebrate individual expression – that's the thing that best kills the Borg weirdness. Borg is about the Collective; about all being the same. It's about killing individuality and uniqueness; it's about control. That's why Christian leaders are so predisposed to catching this disease – it promises them control.
But control is not leadership. To keep leadership clean from this disease, we must be willing to lose control. We must dare to respect people and to trust God. That would allow the saints of God to break into freedom – to dare to be different. Maybe that's the kind of freedom Malachi predicted would come to pass one day: "And you will go out and leap like calves released from the stall."
Maybe it's time to go leaping.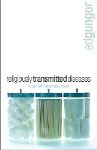 Reprinted by permission of Thomas Nelson, Inc. Nashville, TN, "Religiously Transmitted Diseases," © 2006 by Ed Gungor.  All rights reserved.  Copying or using this material without written permission is strictly prohibited and in direct violation of copyright law.
Ed Gungor has been in ministry for over twenty-five years. Ed and his wife, Gail of thirty years, have four children and live in Tulsa, Oklahoma. Ed currently serves as Senior Pastor at Peoples Church in Tulsa and travels around the U.S. speaking in churches and universities and conducting seminars.
Have something to say about this article? Leave your comment via Facebook below!
advertise with us
Example: "Gen 1:1" "John 3" "Moses" "trust"
Advanced Search
Listen to Your Favorite Pastors