Reluctant Reader Grows Into Author of Youth Adventure Series
Lisa M. Hendey, AgapePress
Monday, August 01, 2005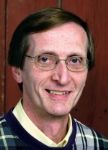 I have a "tweener" living at my house – my son Adam is 10 years old and a voracious reader.

Interestingly, his reading tastes vary greatly from those of his older brother, who is chronologically 13 but has the reading tastes of a college student. Therefore, Adam views his older brother's books as "hand me downs," and uninteresting ones at that.

While he loves to read, I still need to closely monitor his selections to ensure that they are age appropriate – many of today's chapter books contain information that is more "worldly" than I feel is appropriate for a child Adam's age. As a result, I'm always on the lookout for books for Adam.
You can imagine my delight when I became aware of the work of prolific author Max Elliot Anderson and his "Tweener Press Adventure Series."

Aimed at readers ages 8 through 13, Anderson's books are filled with action-packed adventure, and each contains important moral messages as well.

Adam was attracted immediately to the latest book, "Legend of the White Wolf" (Baker Trittin Concepts, 2005), which is billed as "a wonderful mixture of Indian lore, truth, God's love and redemption, and adventure." As a mother, it's great to be able to offer my child a book by which he will be both edified and engrossed. Max Elliot Anderson is a light for parents looking to teach their children both a love of reading and sound Christian principles. I had the opportunity to interview Max Elliot Anderson recently and am pleased to share his perspectives on writing for "tweeners."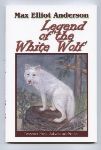 Q:  Max Elliot Anderson, thank you for your time and participation in this book spotlight interview. Would you please share a bit about your background and family?
A:  I come from a family of seven children. Two are younger and the rest are older. My father produced Christian films for as long as I can remember. These were rented to churches before video took over. I doubt if many churches have their 16-millimeter projectors any longer. My wife Claudia and I have been married for 37 years. Together we've raised a son and a daughter who are now adults.
Because of my early exposure to filmmaking, I chose to produce video programs and television commercials for my profession. I have a client production company, The Market Place, and another company, MVP Productions, through which I produced and am distributing the abstinence film, "Tracy's Choices."
Q:  What led to your career as a writer? What challenges have you faced in this vocation? What are some of the rewards of being a writer?
A:  This is something I never would have expected. Even though I've written hundreds of scripts and proposals in my video business, I didn't view that as "real" writing. I saw it more as simply one of the necessary steps in the process of producing programs and commercials. In a similar way, I was selling projects, but never thought of myself as a salesman. At my core, I've always been a producer.
Then ... the area where I live, which is heavily into manufacturing, began to feel the negative effects of the economic slowdown. Most of my clients were manufacturers. A few months later the country experienced 9/11, and, with it, my production business came to an abrupt halt.
I wrongly expected this to be a short-term obstacle, and determined to hold on until my production work returned. Who would have expected that to take over three years? Still, I wasn't willing to radically change professions, because I truly love the video and film production process.
Have something to say about this article? Leave your comment via Facebook below!
advertise with us
Example: "Gen 1:1" "John 3" "Moses" "trust"
Advanced Search
Listen to Your Favorite Pastors