Richard Doster: Focused on Fiction, Civil Rights and The South
Annabelle Robertson, Crosswalk.com Contributing Writer
Thursday, August 13, 2009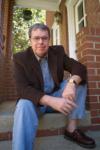 Don't you think that's intentional?

No, I don't. I think it's neglect. I may be wrong, but I think it's neglect and indifference. In the book, The Dumbest Generation, the overwhelming majority of college students who were shown a black-and-white photo of a sign in front of a movie theater that said, "Colored Only," didn't know what it meant. So part of it is to bring us back to that time, but also to see how far we have to go. I hope people will read this book and engage in some conversation about this, and talk about where we've been and where we need to go and what we need to do to get there, as well as the nobility of the Civil Rights movement and the sacrifice that people made.
I spoke with an African-American woman the other day. She hesitated, but she finally said that most books about the civil rights weren't written by white people. I told her that, having done my research, and from a white guy's perspective, it was my opinion that through my lens, white people actually gained more. Now, I want to be careful how I say this. Looking back, of course, black people gained a tremendous amount. They got to sit in restaurants. They got legal rights. But what we got changed our hearts and attitudes. We got a whole new view of what a righteous society looks like, what institutional justice looks like. And, from a Christian perspective, looking at a whole new race as brothers and sisters.
On your Web site, you talk about the paradox of Southern culture in that time period. What do you mean by that?
It's hard to believe that in the same era (generally speaking) when Faulkner was crafting works of genius, Martin Luther King was pleading for racial reconciliation. During the days when Sam Phillips was inventing rock and roll, when he was introducing the blues to a whole new audience—producing the music of B.B. King, Howlin' Wolf Burnett, Ike Turner, Jackie Brenston, Johnny Cash, and Elvis Presley—black students were being jailed for ordering coffee at the Woolworth's lunch counter. As Flannery O'Connor penned enduring works of fiction, Georgia governor Marvin Griffin was vowing to stop the 1956 Sugar Bowl, to prevent Georgia Tech from playing a Pittsburgh team that fielded one "Negro" player.
This was an era when Southerners were, at the same time, creating the best of the world's culture—and the worst. And the fact is, we'd have never had the one without the other. We now realize that it's because of our once-segregated society that we now know the thoughts and theology of Martin Luther King, Jr. We also know that it was a long history of racial oppression that gave birth to the blues. And, without a history of racial strife, we're never enriched by the "Christ-haunted" and guilt-inspired fiction of so many great Southern writers. The worst of Southern culture spawned the best. This is the paradox that sends Jack Hall down a career path he never envisioned.
How did you become so fascinated with the Civil Rights?

I'm 56. In my first book, Safe at Home, the backdrop is baseball. We were at an Atlanta Braves game and Jackie Robinson was being commemorated. A week or so later, we were in Asheville, N.C., for a minor league game, and I started to wonder who the first guy was to play baseball, and what life would have been like for him. I started looking into it and found some great sources and ended up writing the book. It's the story of a fictional black player who was the first to play on a minor league team, told through the eyes of a white sports writer.
Life for those guys was brutal. It was lonely and discouraging and disheartening, but they persevered. They were not educated or sophisticated, but they knew they were doing something that mattered. Think about this: the first time Americans saw black and white people working together toward a common cause, in public view, was on the minor league baseball field. In fact, I believe that the first time an organized demonstration of civil rights took place was at a minor league field in Greenville, Mississippi, where they were protesting their seating. This story deals with real people and real events, but it came from my curiosity about the breaking of the color line of sports in the South.
Have something to say about this article? Leave your comment via Facebook below!
advertise with us
Example: "Gen 1:1" "John 3" "Moses" "trust"
Advanced Search
Listen to Your Favorite Pastors