Second Calling: Making Peace With the Past – Part II
Dale Hanson Bourke, Author
Monday, May 15, 2006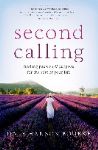 A New View of Pain
What I learned as I dug out the wound of my old hurt over my friendship with Mary began to take me on a journey that has truly transformed the way I view pain, hurt, and frustration. As I go through the day, I try to stay aware of times when I am bothered by anything that raises what I would call "emotional heat." For me, that means when my stomach tightens in frustration or when I find myself growing critical or reactive to someone. Often I can't understand all the implications at the time, but I try to take that moment and set it aside to pray about. Sometimes I note it in my journal.
One day, I wrote, "Joe really irritated me when he called today and demanded that I get a board report ready by next week."
A few days later, someone commented about Joe, and I found myself thinking negative thoughts about him. There was definitely something about Joe that was bugging me. So I did as I had learned to do: I began to pray about Joe. "Lord, show me why I am having problems with Joe. Show me what he is feeling and thinking so I can understand why he acts the way he does."
That night, I had a dream about fear. Everyone else in the situation knew what was going on, but I didn't. I felt overwhelmingly afraid and insecure about what was going on. I kept asking people to tell me what was happening, but no one would talk to me. The next morning, I woke up feeling unsettled — and then I thought of Joe. Could it be that he was acting out of insecurity rather than selfimportance?
The next time I talked to Joe, I decided to think of him that way. When he acted bombastic, I tried to be sympathetic instead of reactive. When he told me he needed something instead of asking me for it, I simply replied that I'd be happy to do it and asked when exactly he wantedit. It was as if I was letting the air out of his tires. By the end of the conversation, his tone had changed and he was confessing his concerns about his job to me. He had been afraid all along, I realized. Instead of butting heads, Joe and I are now allies.
Later, I reflected that part of the reason I had reacted strongly to Joe was that I have the same tendency to make demands on other people when I am stressed. It occurred to me in a moment of holy clarity that the traits that irritate me in others are often the very ones I possess. God was trying to tell me something.
Since then, I have made it a point to try to be aware of any time I am in a situation in which I feel angry, frustrated, critical, or hurt. I know the minute I think, "What's wrong with that person?" God is usually saying it's about me. The sins I see so easily in others are the ones I have become best at ignoring in myself. Now every situation that raises my blood pressure I see as one of God's tools for instructing me.
I don't want to live the rest of my life as a bitter woman. I want to keep cleaning out the spots in my heart that are prone to anger and frustration. I want to move forward to fulfilling the future that God has for me without being weighed down by the pain of the past.

Click here to read Part I.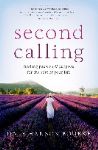 Taken from "Second Calling" © 2006 by Dale Hanson Bourke.  Used with permission.  Published by Integrity Publishers, a division of Integrity Media, Inc.  5250 Virginia Way, Suite 110 Brentwood, TN 37027.  All rights reserved.  No portion of this book may be reproduced, stored in a retrieval system, or transmitted in any form or by any means – electronic, mechanical, photocopy, recording, or any other – except for brief quotations in printed reviews, without the prior permission of the publisher. 
A graduate of Wheaton College, Dale Hanson Bourke earned an MBA from the University of Maryland and formerly served as editor of Today's Christian Woman magazine and publisher of Religion News Service.  She is now the president of PDI, a marketing and strategy consulting firm specializing in work with nonprofit ogranizations.  Dale lives just outside Washington, DC, with her husband,Tom, and they are the parents of two sons.  For more information, visit www.secondcalling.org.
Have something to say about this article? Leave your comment via Facebook below!
advertise with us
Example: "Gen 1:1" "John 3" "Moses" "trust"
Advanced Search
Listen to Your Favorite Pastors