The Cross and the Pen: Author Denise Hildreth
Eva Marie Everson, Author & Contributing Writer
Monday, October 17, 2005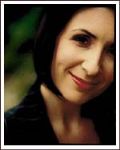 Welcome to Crosswalk.com's author-to-author interview column!
I'm from the Savannah, Georgia area, so when I saw a book titled "Savannah From Savannah" (Westbow, 2004), I immediately purchased it. I have to tell you, the author Denise Hildreth nailed the people and places of Savannah most perfectly! When I was done with the book, I contacted a friend at Westbow and begged for an introduction. Now, weeks later, I consider Denise not only a sister in Christ and a fellow novelist-girl, but a friend as well.
Recently we got together for a little chat. Wanna listen in?
Eva Marie:  Miss Denise! You rock, girlfriend! So, tell my readers:  Where have you been all our lives?
Denise:  Coming from a girl after my own heart I take that as the highest form of flattery.
Eva Marie:  It is!
Denise:  I've been tucked away telling other people's stories for the last 10 years.
Eva Marie: As a ghostwriter? Or just gossiping?
Denise:  Both.
Eva Marie:  (laughing) So then, how did the "Savannah" character come about?
Denise:  No, I've worked as a ghostwriter or co-collaborator on multiple projects, but "Savannah" was my first walk into fiction. "Savannah" came about over a strong glass of Coca-Cola and the thirteenth rejection letter of a non-fiction book that I had written. I thought, "I know three things: 1) rigged beauty pageants; 2) crazy people; and 3) the South. Why not combine all three and see what happens?" "Savannah" is what happened.
Eva Marie:  As you know, I'm from the Savannah area. Why that city?
Denise:  Well, the first thought was my hometown in South Carolina, but I figured an old high school flame might sue me!
Eva Marie:  (laughing) And then?
Denise:  I had been to Savannah once and fallen in love with it. So I decided to take a city that I knew little about and force myself to learn their culture, their idiosyncrasies, and their history. Savannah did not disappoint on any count.
Eva Marie:  Yes, Savannah is quite a town. What did you love the most about it?
Denise:  Its mere presence. It's like it has its own character. It has charm and history, and it's beautiful. And it's like everywhere you go, it's telling a story through its architecture or its people or its squares. You just walk through and know great things happened there before you arrived.
Eva Marie:  You picked the name Savannah Grace as the name of your main character. Of course what you didn't know at the time was that this is my granddaughter's name. So, you won my heart, right away, no doubt. Was there a purpose behind the "Grace?"
Denise:  Honestly, they are both just two of my favorite names. I chose Savannah because it made for such great folly in the book! And Grace because it just fits perfect with Savannah. As you can attest. But Book 2 reveals a little something behind the power of a name.
Eva Marie:  Oooh! I can't wait! (And it's sitting on my bookshelf right now!)
Denise:  Well, dust it off and get to reading!
Eva Marie:  Yes ma'am! Tell us a little about the story. …
Denise:  Savannah is a young woman who is very opinionated and stubborn. She gets it honestly, I assure you. She has one dream:  literary fame. The Barnes and Noble window. And she thinks she has achieved it when she wins a fiction contest with a piece that her college dean submitted. But then she comes to the conclusion that her mother rigged the contest. This leads her back to Savannah, and to the halls of the local Savannah Chronicle, where she begins writing a human interest story about a rigged beauty pageant of which her momma is a former queen!
Have something to say about this article? Leave your comment via Facebook below!
advertise with us
Example: "Gen 1:1" "John 3" "Moses" "trust"
Advanced Search
Listen to Your Favorite Pastors