The Cross & the Pen: Author Michael Morris
Eva Marie Everson, Contributing Writer
Friday, October 08, 2004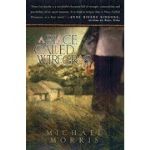 Eva Marie:  And there is that misconception that we're stupid.
Michael:  Exactly.
Eva Marie:  And we're not stupid at all.
Michael: No we're not.
Eva Marie:  But how do you write the vernacular and the feel of … there's a much slower feel.  You know, I now live in the city of Orlando and people say, 'Well you still live in the South.'  And I say, 'No, you have to go north to get south of here!'
Michael:  That's right!
Eva Marie:  How did you capture that without making us appear to be mentally slow?  Because, Michael, we're not! The women in the South are very strong women.
Michael:  They are very strong. I think I show that through their determination. I grew up with strong women. My mother, obviously very strong, my grandmother, my aunt. I drew from them to form my characters. Because it's almost like the three of them were one person. They had a unique bond.
Eva Marie:  Your first book is about domestic violence.  What about your second book?
Michael:  "The Slow Way Home" is about a little boy named Brandon Willard who is eight years old. It takes place in the early '70s. Brandon goes to live with his grandparents on a farm north of Raleigh, North Carolina when his mother abandons him. He's on this farm for two and a half years. It's very stable. Has this extended family of cousins. Then his mother shows up and wants him back. The grandparents refuse and end up fleeing with him to a fishing town on the panhandle of Florida where an African-American pastor named Sister Delores has a lasting impression on him.
Eva Marie:  How did you research that?
Michael:  I worked with a family court judge in North Carolina and a social worker. She gave me some real knowledge of how a child might feel in a situation like that. Both of my novels are similar in that they show how community steps in and helps. They both end in hope. I don't like to read depressing novels and I can promise you I don't intend to write any.
Eva Marie:  Did you pull from any real life stories within this book?
Michael:  Sure. When I was little my grandmother used to have me name all the people who loved me before I would take a nap. I didn't realize what she was doing at the time, but now I think "What a wise, wise woman." So, in "The Slow Way Home," Brandon's grandmother does the same thing, reminding him that he is loved.
Eva Marie:  And for children, no matter what their position in life; feeling love is so very important.

For more information about Michael Morris and his work, you can go to www.michaelmorrisbooks.com

Eva Marie Everson is the very busy author of fiction works like "Shadow of Dreams", "Summon the Shadows", and "Shadows of Light" and nonfiction works like "Intimate Encounters with God" and "Intimate Moments with God." To find out more about having Eva Marie come to speak to your group, please visit www.evamarieeverson.com.   Eva Marie and husband Dennis have been happily married for over 25 years.
Have something to say about this article? Leave your comment via Facebook below!
advertise with us
Example: "Gen 1:1" "John 3" "Moses" "trust"
Advanced Search
Listen to Your Favorite Pastors