The Cross & the Pen: Deborah Bedford on Sexual Abuse
Eva Marie Everson, Contributing Writer
Thursday, March 11, 2004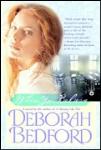 Welcome to "The Cross & the Pen," Crosswalk.com's author-to-author interview column! I initially met Deborah Bedford over the Internet – two novelists, talking about their craft. One evening I surprised her with a phone call; we chatted like old buds! In July 2002, we met formally. Deborah was signing copies of her latest release, and I stood in line like a star-struck fan. When it was my turn to get my book signed, I said, "Could you sign it to Eva Marie Everson?" Deborah jumped from her seat, leaned over the table, and we hugged like the sisters we are.

Recently Deborah has released a new book, "When You Believe" (Time Warner Book Group, 2003). I should say she gave birth to it. The subject matter is difficult to talk about in any situation, but somehow she has managed to give us a story and a message with gentleness and heart. Not too long ago we got together at a trade show and chatted about it. Wanna listen in?

Eva: Deborah, you know I love everything you write.

Deborah: Thank you, Eva.

Eva: But, I'm going to start off by asking you a really tough question.

Deborah: Okay. (Smiles)

Eva: What made you decide to write about sexual abuse within the Christian market?

Deborah: Because I thought it was a subject not touched upon – hush/hushed in this market. I have a friend who had such a story that never able gained a level of forgiveness. I see her battling, even as she helps women within her ministry. I still see her battling with questions like: What did I do? Why didn't my mother listen to me? There are as many if not more dysfunctional problems within Christian homes as those who don't know the Lord.

Eva: Amen. ...

Deborah: We've overlooked that for a long time. If we want to show the world that God is real, we have to show the world how God deals with real things.

Eva: ... with reality. Yes!

Deborah: These things happen.

Eva: Even in Christian homes.

Deborah: That's the amazing thing. I kept asking the Lord, "Should I be doing this?" And He didn't reveal Himself immediately as to what He wanted about HIM. I literally had to write the whole story ... and when I'd want to write about God, He'd hold my hand back. So, this became a personal search for me, as well.

Eva: Why do you think this happens in Christian homes?

Deborah: When we are in a Christian environment, we feel protected. We're in a church ... a Christian family ... and there may be a shell of protection on the outside. And there's freedom, but in that freedom we rub against ugliness. It's so much more insidious because it's unexpected – more unexpected than if we were walking down a dark alley and our defenses are up.

Eva: Thirty-three percent of our pastors are involved with pornography. Forty percent of our parishioners are involved in porn. OF COURSE it's going to happen! Because porn just feeds right into abuse.

Deborah: That's interesting because ... a long time ago ... when I was growing from this place of being a teenager and looking at the pastor as the best, and my pastor's wife said to me one time, "What makes people think it's any easier for him because he's a pastor?" And I think it's harder. I know Satan works harder. ...

Eva: Oh, absolutely!

Have something to say about this article? Leave your comment via Facebook below!
advertise with us
Example: "Gen 1:1" "John 3" "Moses" "trust"
Advanced Search
Listen to Your Favorite Pastors