The Cross & the Pen: Deborah Bedford on Sexual Abuse
Eva Marie Everson, Contributing Writer
Thursday, March 11, 2004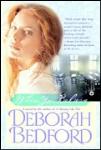 Eva: We raise the questions. ...

Deborah: Right. And I know how Christian Fiction has affected me in terms of – like Frannie's book (Francine Rivers, The Atonement Child, Tyndale House) when I was dealing with my own abortion ... and I had done the band-aid. I had the band-aid on it. You know. I'm forgiven. It's all done. What God wanted to show me was that NO, it's not all done. I know you trust me to me to make it be all done, but now let me show you what it means to make it all done. God is so personal! He knows the exact process that each of us must make to come to a more understanding of who He is.

Eva: I was talking to Bette Norberg recently – award-winning author. We were talking about the difference in writing theological nonfiction and fiction. And she said, "The thing about fiction is it's all make believe." But we all know – all us fiction writers – that the stories are based on truth. What parts of novels are based on true stories?

Deborah: A LOT. And I'm guessing yours are the same way. You know, Jesus spoke in parables. C. S Lewis wrote these books that have touched the world ... people are drawn to the Word in whatever shape or form it comes. God delights and loves all the different styles because these are just bites of who He is. Sometimes when you are telling a fictional story you can tell more of the truth than if you are writing nonfiction.

Eva: That's true. Deborah. This is an important question: If a child tells you he or she has been sexually abused, how should one respond?

Deborah: Protect. Listen. Don't fly to pieces. Be gentle and hear. Quietly make decisions and follow up on them. Make sure that child knows you care.

Eva: Deborah, would you pray for those who have been abused and who have broken hearts?

Deborah:  Father, Lord we come to you in joy and love. Father, I lift up to you the broken hearts – the hearts that feel they are dirty and dingy and will never be good enough to be in your presence. Father, I pray you will at this very moment touch people. I pray for protection around them and that you will send people in to listen and protect. I pray you will start your journey of healing into their lives. Father, protect these little tenderhearted ones. For the women who have covered their hurt with shiny veneers, I pray you will take them to a deeper place and will show them how you heal those places they don't even know need to be healed. We thank you so much for your perfect purpose and plan for our lives, God. In your Son's name, Amen.


Award-winning national speaker, Eva Marie Everson is the author of Shadow of Dreams, Summon the Shadows and the recently released and highly anticipated Shadows of Light. She can be contacted for comments or for speaking engagement bookings at www.EvaMarieEverson.com.

Have something to say about this article? Leave your comment via Facebook below!
advertise with us
Example: "Gen 1:1" "John 3" "Moses" "trust"
Advanced Search
Listen to Your Favorite Pastors