The Organic God
Margaret Feinberg, Author
Saturday, May 26, 2007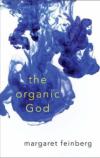 I decided once again to read the book that God gave me. You probably have a copy too. Usually when I give a book to someone, I want to build a relationship—to develop conversation, share ideas, and grow together. The gift of a book is a tangible effort to take the relationship to a new intensity—so it becomes deeper, richer, and broader than ever before.
Recognizing that you cannot love that which you do not know and experience, I began my journey to know God more by going through key books of the Old Testament and the entire New Testament, recording every verse that described a characteristic or attribute of God. As you can imagine, I've filled dozens and dozens of pages. Along the way, I found unimaginably breathtaking aspects of God.
In some regards, the journey to know God isn't too different from a first encounter with someone you've never met. I want to know what God looks like and what his interests are. I want to know his likes and dislikes. I want to know what makes him tick and also what ticks him off. I want to fall in love all over again. I want to know God.
Through the Scripture, God invites us to discover the wonders of Jesus shining in its pages. But it takes work. Like peeling an orange, reading the Bible sometimes feels messy and sticky and time-consuming. But once you bite into its pulpy juiciness—oh, how its flavors dance on the taste buds.
And while we relish the taste, the nutrients also feed our soul. With the Spirit's enzymes, we unknowingly, automatically, miraculously digest the words on the page, until they transform our actions and even our attitudes. Indeed, the book God gives us is like no other. God seems far more concerned with transformation than mere information. If you look real close, you'll notice that scrawled on every page is an invitation to know the author.
The truth is—God glows. His glory illuminates the heavens. Jesus, by his very nature, is brilliance. The One described as the light of the world does not contain a shadow of darkness. And the Holy Spirit ushers the spiritual dawn into our lives. Like the fireflies of the sea that beckon our imaginations to another world, the truth of God invites us to embrace the fullness of the life we were meant to live. As we look to him, we can't help but become more radiant.
The vastness. The beauty. The power. The splendor. The glory.
It looks like luminescence is already beginning to surface.

Taken from The Organic God by Margaret Feinberg (www.margaretfeinberg.com). Copyright © 2007 by Margaret Feinberg. Used by permission of Zondervan. Margaret can be reached at Margaret@margaretfeinberg.com.
Have something to say about this article? Leave your comment via Facebook below!
advertise with us
Example: "Gen 1:1" "John 3" "Moses" "trust"
Advanced Search
Listen to Your Favorite Pastors