The Power of Words and the Wonder of God
Paul Tripp, Contributing Author
Monday, December 07, 2009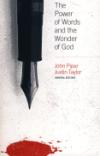 When I am filled with worshipful gratitude for the operation of the transforming love of the Lord Jesus Christ in my life—when this love becomes the glory of my life, when it becomes my deepest joy and my most powerful motivation, when it is the thing that gets me up in the morning and makes me rest at night, when it is my overarching paradigm—then I want to look for opportunities to somehow, someway be an agent of that transforming love. Oh, if just once in my life I could be a tool of that love, then every breath I take would be worth it.
In order to live this life of love, you and I need rescue. We don't need to be rescued from each other. We need to be rescued from ourselves, because as long as sin still lives inside of us, we sadly get re-attracted to our claustrophobic little kingdom of one. As long as sin still lives in us, we look at our wants, our needs, and our feelings as being more glorious than the expansive plans and purposes of the eternal kingdom of God. We still look to be satisfied with physical, created glories that do not have the capacity to fulfill us. They were created to be a finger pointing to the one glory that will only, ever satisfy: the glory of God. We still try to feed on glory that cannot fill the hunger of our hearts. So we need the moment-by-moment daily rescue of the grace of the Lord Jesus Christ. Without his rescuing grace, we would have no ability whatsoever to love another person in the way John describes.
What does all this have to do with your world of talk? Wholesome words of love and grace flow out of a heart that is ruled by this kind of love. Remember, you always speak out of the heart.
Does God's high calling of love and the purity of words that flow from it discourage you? Do you look at the people in your life in the situations and location in which you live and think there is no way you will be able to love people in that way or live up to God's standard and according to his design? Well, this final passage is for you. I want to encourage you with the words of 2 Peter 1. This passage is my friend. I don't know what I would do without these words:
His divine power has granted to us all things that pertain to life and godliness, through the knowledge of him who called us [by] his own glory and excellence, by which he has granted to us his precious and very great promises [the Word of God], so that through them you may become partakers of the divine nature, having escaped the corruption that is in the world because of sinful desire. (vv. 3-4)
"His divine power has granted . . ." If you're a grammarian, what's the tense of the verb? It's past perfect, a definitive action in the past with continuing results in the future. Therefore, if you are God's child, then what's promised is already in your storehouse. This is not a promise of what could be. This is a redemptive is; a statement of what is already yours. "His divine power has granted to us all things that pertain to life and godliness." Or as the NIV says, "everything we need for life and godliness."
Why does Peter use two words—life and godliness? I think Peter uses two words because he knows his audience. If he had said that God has given us everything that pertains solely to life, it would be very tempting to stick in the word eternal, so that we would say, "Isn't it wonderful that God is giving us everything we need so that some day we can live eternally with him?" That is a true and glorious fact, but it just doesn't happen to be Peter's topic here. So he uses a second word, godliness.
Godliness is a God-honoring life in thought, desire, word, and action. Between the time I come to Christ and the time I go home to be with him, God has already given me everything I need for that difficult conversation I'm having with my husband or my wife. He's given me everything I need to deal with that rebellious teenager in a way that reflects God's transforming grace. He's given me everything I need to talk to that irascible boss who never seems to respect me no matter how hard I work. He's given me everything I need to deal in graciousness and love with that neighbor who seems more concerned about boundaries than relationships. He's given me everything I need to have a difficult conversation with that person who has betrayed me. He's given me everything I need. Oh, that we would live out of this identity! Oh, that we would not be identity amnesiacs, living in the poverty of inability, when we have been made able by Christ.
Recently on Home Page - Column 1
Have something to say about this article? Leave your comment via Facebook below!
advertise with us
Example: "Gen 1:1" "John 3" "Moses" "trust"
Advanced Search
Listen to Your Favorite Pastors