Through the Bible, You Learn Distinctive Living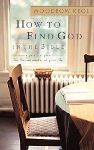 What can you do to ensure that you have clean hands and a pure heart? Three things come to mind immediately.

1. Be disgusted with sin.

Already I fear I've lost some of you. In our postmodern era, tolerance is chief among virtues. We make room for almost every lifestyle or perversion as an acceptable part of life. But the Bible reveals that sin sickens God, and if you want to live in harmony with Him, it must sicken you as well.
While the Bible teaches us to love our enemies, it also says that God hates evil.12 David wrote: "You are not a God who takes pleasure in evil; with you the wicked cannot dwell. The arrogant cannot stand in your presence; you hate all who do wrong" (Psalm 5:4–5).
Purity is one of the marks of a distinctive life. As the psalmist wrote, "Because I consider all your precepts right, I hate every wrong path" (Psalm 119:128). Tolerance in the twenty-first century is not distinctive; purity is.

2. Keep short accounts with God.

Keeping short accounts with God means you don't let your sin pile up, day after day, planning to deal with it at some time in the future. Each day you take your sin to God in brokenness and confession. It becomes a daily habit of life for those who would live distinctively.
What happens if you don't deal with personal sin consistently, daily, almost hourly?
For one thing, you forget about it. It passes from your mind – but not from God's. For another, unconfessed sin has a numbing effect on your mind and spirit. You become less disgusted by it. You begin to say, "Oh, it's not so bad." But that's rationalization, not confession.
Fortunately, we can always come to the altar of confession because God's Word promises, "If we confess our sins, he is faithful and just and will forgive us our sins and purify us from all unrighteousness" (1 John 1:9). That's good news for all of us.

3. Ask the Holy Spirit to fill the void.

When you are broken by your sin and confess it to God, He "hits the delete key," and that sin is expunged from your record. But then you have a blank screen, an empty file. Nature hates a vacuum; if you leave your file empty, other sins will rush in to fill it. So ask the Holy Spirit to fill the void instead (Ephesians 5:18).
That brings me to my final point about distinctive living.

A Distinctively Biblical Life Is Made Possible by the Holy Spirit

The Bible reveals an important paradox about the Christian life: Even though we must choose to follow God with all our heart, soul, mind, and body, it's not really us who does the living – it's the Holy Spirit of God who lives through us!
Paul put his finger on it when he said, "I have been crucified with Christ and I no longer live, but Christ lives in me. The life I live in the body, I live by faith in the Son of God, who loved me and gave himself for me" (Galatians 2:20). It is the power of the living Christ that enables us to live distinctively.
Distinctive living, then, is living in the power of God's Spirit and exhibiting the fruit of His presence in our lives. Some of that fruit is mentioned in Galatians 5:22–23: love, joy, peace, patience, kindness, goodness, faithfulness, gentleness, and self-control. Anything less isn't complete Christian living at all. So those who claim to have faith in Christ but whose lives reflect no change are only fooling themselves. A new creation in Christ abandons old heroes, old habits, and old hangouts because all things have become new (2 Corinthians 5:17).
But the Holy Spirit gives us guidance and comfort as well as power. When Jesus was nearing the end of His ministry on earth, He made a pledge to His disciples: "And I will ask the Father, and he will give you another Counselor to be with you forever – the Spirit of truth" (John 14:16–17).
Have something to say about this article? Leave your comment via Facebook below!
advertise with us
Example: "Gen 1:1" "John 3" "Moses" "trust"
Advanced Search
Listen to Your Favorite Pastors