What Then Shall We Read? - Parents, Experts Offer Top Picks
Rusty Benson, AFA Journal/AgapePress
Tuesday, February 22, 2005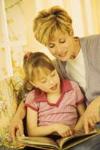 Have you ever played the desert island game? It's a great icebreaker and quite revealing about each player.
The premise of the game is simple: if you were marooned on a desert island and could only have five music CDs (albums for those over 40) or movies or books, what would they be and why?
If you're a music, movie or book lover, paring down your list of favorites can be a challenge.
That's what a pool of enthusiastic Christian parents and experts found when we asked them for their top reading recommendations (excluding the Bible) for young readers. Some listed books, some listed authors and some listed both. Fiction, biography, history and more were included in both contemporary and classic titles.
Although we believe these lists include many excellent suggestions, they do not represent the endorsement of AFA Journal. Our intent is to share information, to point parents to new titles and resources, and to encourage profitable reading for children in Christian homes. Parents must make the final decision about what is suitable for their own children.
Comments concerning the books are from our participants.
Books That Build Character
Dennis and Naomi Gundersen of Sand Springs, Oklahoma, own and operate Grace & Truth Books (graceandtruthbooks.com), an online bookstore aimed at parents who school their children at home. Their four children, now 19-26 years old, were all educated at home.
The Gundersens republished character-building books for children from the 1800s. Their readings recommendations include:
"The Weed with an Ill Name" -- 18th-century story about how children should not look down at great sinners, since their own hearts have plenty of sin themselves.
"First Impressions of God" -- Captivating story of little Emily Tappan and how she came to know the Lord, when her parents did not.
"A Faithful Boy's Influence" -- Story of a boy's good influence in his town and as a dear friend to his pastor.
"Gerrit and His Dog" -- Story of a handicapped boy, his love for his dog and God's kindness to them in their adventures.
"Great Truths for Little Children" -- A collection of short stories on Bible doctrines, made easy and understandable for young children.
"The Reward of Childhood Truth" -- Two stories about the value of truthfulness.
"Wandering May" -- Story of God's wonderful plans for May to discover His grace through her new friend in the city.
"The Little Medicine Carrier" -- 19th-century story of George Wayland, who helps his family make ends meet by delivering medicines on foot for the local drug store.
Picks from Public School Mom
Pam Reddout, a Christian mom in Tupelo, Mississippi, was frustrated with the content of many of the popular books targeting her children. Particularly, she objected to the popular genre of dark adventures aimed at boys and coming-of-age books for girls. So she began her own search for good books for her children.
Pam doesn't settle for the recommendations of others. She reads most of the books herself before, or along with, son Brandon, 13, and daughter Lauren, 11. Both attend public school.
Her top picks for Brandon:
"The Chronicles of Narnia" by C.S. Lewis (seven-book set) -- Provides plenty of opportunity to discuss God's love.
"The Lord of the Rings Trilogy" by J.R.R. Tolkien -- Strong themes of good and evil. Excellent lessons in friendship, loyalty and servanthood.
"Left Behind: The Kids Series" books -- Reminds children of the reality of Christ's Second Coming.
"The Thief Lord" by Cornelia Funke -- Not a distinctively Christian book, this fantasy/suspense contains redeeming themes such as the value of family love.
"The Books of Artemis Fowl" (three-book set) by Eoin Colfer -- Pure fun and fantasy. Newer title by author not recommended.
Have something to say about this article? Leave your comment via Facebook below!
advertise with us
Example: "Gen 1:1" "John 3" "Moses" "trust"
Advanced Search
Listen to Your Favorite Pastors