What Then Shall We Read? - Parents, Experts Offer Top Picks
Rusty Benson, AFA Journal/AgapePress
Tuesday, February 22, 2005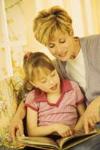 "Eragon" by Christopher Paolini -- A best-seller written by a 19-year-old boy. Story of friendship and adventure.
Pam's selections for her daughter:
"Little House on the Prairie" series by Laura Engles Wilder.
"Doll People" and "The Meanest Doll in the World" by Ann M. Martin and Laura Godwin -- Sweet stories for girls. Lessons include learning to befriend others who are different.
"Judy Moody" series by Megan McDonald and "Junie B. Jones" series by Barbara Park -- Both just for fun.
"The American Girl Collection" by Susan S. Adler -- Combines American history with character-building themes.
Farm Family Favorites
After working in corporate America for several years, Gary and Rebecca Hoagland decided they wanted to raise their children without nannies. So nine years ago the couple bought an 80-acre site in Kansas where they farm, raise livestock and home-school their four children, ages 4-12.
Rebecca opted for a list of favorite authors whose writings "have a biblical worldview or at least a worldview that is not at odds with the Gospel."
Mrs. O.F. Walton – "Christie's Old Organ", "A Peep Behind the Scenes", "Christie the King's Servant", "Little Faith."
Hesba Stratton – "Jessica's First Prayer", "Little Gyp", "Jessica's Mother."
G.A. Henty – "The Young Carthaginian", "Wolf the Saxon", "The Cat of Bubastes."
Martha Finley – "Elsie Dinsmore" collection.
Rosemary Stultify – "Eagle of the Ninth", "The Lantern Bearers", "The Outcast."
Louisa May Alcott – "Little Women", "Little Men", "Jo's Boys."
Frances Hodgson Burnett – '"Little Lord Fauntleroy", "The Little Princess."
Rebecca adds these "must reads" for sixth graders and above: the Declaration of Independence, the Constitution of the United States, and George Washington's Rules of Etiquette.
Expert Opinion
Bob and Tina Farewell of Lake Wales, Florida, are recognized experts on resources for Christian families, particularly those who educate their children at home. They are founders of Lifetime Books and Gifts (lifetimebooksandgifts.com).
Each year the Farewells speak to thousands of families and host retreats, conferences and workshops.
Some of the Farewells' recommendations are listed by author, others by title. They include:
Marguerite de Angeli – "Skippack School", "Henner's Lydia", "Yonie Wondernose and Thee, Hannah!" Set in Amish, Mennonite, and Quaker cultures. Filled with truth, fun, reality and lovable, happy children.
Ingri and Edgar Parin D'Aulaire -- Biographies filled with gorgeous stone lithographs. Well written, detailed text. Titles include "Columbus", "Pocahontas", "George Washington", "Benjamin Franklin", "Abraham Lincoln", "Buffalo Bill" and others.
Patricia St. John – "Treasures of the Snow", "Three Go Searching", "Star of Light", "Secret of Pheasant Cottage" and more. Poignant for our day. Some are set in the Middle East where St. John was a missionary.
"The Matchlock Gun" by Walter Edmonds -- True story about Dutch settlers during the French and Indian War.
"Dangerous Journey: The Story of Pilgrim's Progress," edited by Oliver Hunkin -- Adapted version of the classic John Bunyan allegory.
"Destination: Moon" by Apollo 15 Astronaut James B. Irwin -- Autobiography of the eighth man to visit the moon and the first to reach his final destination, heaven.
"The Courage of Sarah Noble" by Alice Dalgliesh -- True story of eight-year-old Sarah Noble, who in 1707 helps her father while he builds the first home in New Milford, Connecticut.
For older readers, the Farewells recommended stories that "romance the reader's heart to the Truth -- Jesus Christ."
Gene Stratton-Porter – "Freckles, Girl of the Limberlost", "Keeper of the Bees." Novels that aimed to teach love of nature, God and one's fellow man.
Have something to say about this article? Leave your comment via Facebook below!
advertise with us
Example: "Gen 1:1" "John 3" "Moses" "trust"
Advanced Search
Listen to Your Favorite Pastors