What to Read This Summer
Crosswalk.com Staff
Wednesday, July 05, 2006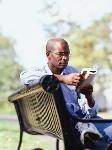 Just like ice cream, thank goodness there are 31 flavors and then some when it comes to books - specifically what books you might want to read during the lazy days of summer.  Our staff members are recommending a few of their current favorites to you that just might sound like a flavor for you.
Jim Cumbee
President, Non-Radio Media
Title:  "Love and Hate in Jamestown"
Author:  David A. Price
Publisher:  Vintage
"Love and Hate in Jamestown" by David A. Price reveals the substance of John Smith's role in America's foundation. The scope of Smith's heroism and contribution has too much been fodder for fairy tales and too little the basis of solid history. This book should be must reading for any student of American history. Although not written for the Christian audience, per se, Price's book leaves no doubt of God's hand in the formation of this fragile colony on the Virginia coast. Weather, hostile natives, disease, lack of food and water, and vicious in-fighting could have caused Jamestown's doom, yet through the leadership of men like Smith, America has become the greatest nation on Earth. It didn't happen without sacrifice, hard work and God's favor ... a lesson for even today.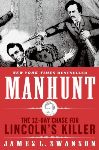 Title:  "Manhunt, The 12-Day Chase for Lincoln's Killer"
Author:  James Swanson
Publisher:  HarperCollins
"Manhunt, The 12 Day Chase for Lincoln's Killer" by James Swanson is a breath-taking tale of Booth's murderous mission in April 1865. John Wilkes Booth was one of America's most famous citizens at the time of his evil rampage. A crazed man indeed, but he had a plan and purpose that I never fully understood before reading Swanson's powerful tome. Booth came remarkably close to escaping to the South where he thought he'd live forever as a hero, but instead, his demented life came to an end one morning when over-anxious Federal troops starting shooting despite the authority's demands that he been taken alive. But God's hand must have been in how Booth met his end, because it's now obvious that had he lived and endured an explosive trial, the healing of the post-war nation might have been much more traumatic. Swanson's book is a bit long and takes a while to get through, but it has not one word too many in telling this fascinating story in American history.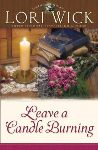 Title:  "Leave a Candle Burning"
Author:  Lori Wick
Publisher:  Harvest House
I seem to be on a history trend lately, but most recently, I took a turn at historic fiction with "Leave a Candle Burning" by popular Christian author Lori Wick. Set in middle 19th century America, Wick pens a well-paced story about the secret love a young doctor has for the wife of a patient. The plot is predictable and the outcome is clear early on, but the character development is constructed well and interesting. No summer is complete without a breezy boy-meets-girl love story.

Laura MacCorkle
Senior Entertainment Editor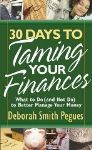 Title:  "30 Days to Taming Your Finances:  What to Do (and Not to Do) to Better Manage Your Money"
Author:  Deborah Smith Pegues
Publisher:  Harvest House Publishers
Have something to say about this article? Leave your comment via Facebook below!
advertise with us
Example: "Gen 1:1" "John 3" "Moses" "trust"
Advanced Search
Listen to Your Favorite Pastors