10 Questions to Ask About 'The Passion'
Don Whitney, Baptist Press
Friday, February 20, 2004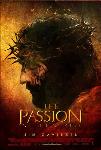 7. Do you see the relationship between Jesus' death and His resurrection?
The resurrection of Jesus vindicates all His claims. Anyone could claim, as Jesus did, to be the only way to God (John 14:6). But Jesus substantiated this and all His other claims by doing something no one else has ever done – rising from the dead, never to die again. Moreover, by not leaving Jesus in the grave, God showed that He accepted His Son's death as a substitute for the death of others. The Bible is plain that the cross of Jesus, without the resurrection, would have meant, "your faith is worthless; you are still in your sins" (1 Corinthians 15:17). "But now Christ has been raised from the dead" (1 Corinthians 15:20), as proof that Jesus' death in the place of sinners satisfied the requirements of God's justice.
8. Do you realize what the death of Jesus can do for you that you cannot do for yourself?
First among many things is this: The death of Jesus can make you righteous in the sight of God. No amount of good that we do can atone for our sins or earn us a place in heaven. And if we die without receiving the benefit of Jesus' death, the wrath of God will fall on us forever. Conversely, the Bible speaks of those who have experienced the benefit of the cross as those who have "been justified by His blood," and declares that they "shall be saved from the wrath of God through Him" (Romans 5:9). To be "justified" means more than having all sins forgiven. It also means to be given credit for living the perfect life Jesus lived. Only a perfect life earns entrance into a perfect world with a perfect God. And only through the death of Jesus can we get the perfect life of Jesus that we need to enter heaven.
9. Do you understand the central message of this movie?
Jesus Christ, the sinless Son of God, was crucified as a substitute for sinners, and He rose from the dead to be King over everyone and everything forever.
10. Do you know the biblical response to the message of "The Passion of the Christ"?
It's summarized in one of the best-known and best-loved verses in the Bible: "For God so loved the world, that He gave His only begotten Son, that whoever believes in Him shall not perish, but have eternal life" (John 3:16).
Many people will have deep, but merely temporary, emotional responses to The Passion of The Christ. May the Lord grant you to find in the greatest evil ever committed – the death of Jesus – the greatest, richest and most satisfying blessing ever offered – God Himself.


Don Whitney is associate professor of spiritual formation at Midwestern Baptist Theological Seminary. He is the author of several books, including "How Can I Be Sure I'm a Christian?" (NavPress, 1994). This article and many others can be downloaded as a free bulletin insert (beginning Feb. 19) at his website, www.SpiritualDisciplines.org.
© 2004 Southern Baptist Convention, Baptist Press.  All rights reserved.  Used with permission.
Recently on Movie Features
Have something to say about this article? Leave your comment via Facebook below!
advertise with us
Example: "Gen 1:1" "John 3" "Moses" "trust"
Advanced Search
Listen to Your Favorite Pastors