Critics' Choice: Top Movies of 2005
Staff
Friday, December 30, 2005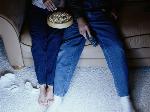 Director Robert Schwentke, does a masterful job at making audiences feel that uncomfortable combination of jittery, sleepy, anxious, exhausted, and jumpy, while simultaneously making us care deeply for a grieving mother and her daughter. From the very start there are little clues to the mystery, which, in retrospect, are fascinating details that weave the story together most creatively.
Click here for a full review.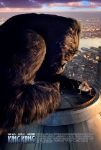 KING KONG
Release Date:  December 14, 2005

Rating:  PG-13 (frightening adventure violence and some disturbing images)

Genre:  Action Adventure

Run Time:  187 min.

Director:  Peter Jackson

Actors:  Naomi Watts, Jack Black, Adrien Brody, Andy Serkis, Jamie Bell, Kyle Chandler
On the heels of his phenomenal success with the "Lord of the Rings" trilogy, director Peter Jackson has remade a film classic:  "King Kong." The resulting epic lives up to most expectations, and will further endear Jackson to fans of fantasy, action, and spectacle. 

Why "most" but not all expectations? Because the bar has been raised too high by the leaked reviews promising a tearjerker with the potential to conquer the all-time box-office record set by James Cameron's "Titanic."  While any such prediction of that type of box-office success is likely to look foolish in retrospect, "King Kong" does deliver plenty of thrills. However, as a promised emotional tour-de-force, it falls short. Better no such promises had been made, so that the film could be enjoyed for what it is – a stunning triumph of computer-generated creatures who threaten and, in Kong's case, sometimes protect their human counterparts.

Click here for a full review.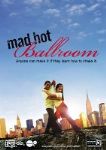 MAD, HOT BALLROOM
Release Date:  May 27, 2005
Rating:  PG (for mild references to violence and sexuality)
Genre:  Documentary
Run Time:  105 min.
Director:  Marilyn Agrelo
Each year, dozens of New York City schools require some 6,000 fifth-grade students to learn ballroom dancing.  For a total of ten weeks, the kids work with dance teachers, learning a wide array of moves, along with the history of the dances.  At the end of the time, the best dancers are selected by their teachers for a city-wide competition, which takes place over several weeks and finally narrows itself down to the finals – and one school, which takes home the grand prize (a trophy taller than the teachers).  It's a life-changing event that director Marilyn Agrelo covers with probing insightfulness, but which is sure to leave a smile on your face.  Me, I had to wipe away a few tears.
Click here for a full review.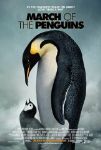 MARCH OF THE PENGUINS
Release Date:  June 24, 2005
Rating:  G
Genre:  Documentary
Run Time:  85 min.
Director:  Luc Jacquet
Actors:  Morgan Freeman (narrator)
"March of the Penguins" is a truly beautiful film, and Morgan Freeman's voice is the perfect addition to this Americanized version.  The musical score is melodic and uplifting, and the cinematography is outstanding – even breathtaking.  In fact, so clear and colorful were the water scenes that I mistakenly assumed they had been digitized.  At times, the narration is overly dramatic, although this is due to the text rather than Freeman's voice.  For example, Jacquet insists on calling this a love story.  Nine months of monogamy, after which the couple abandons one another – and their child – only to re-mate with another, just months later?  Ah, oui.  But he is French.  It's a French love story!
Recently on Movie Features
Have something to say about this article? Leave your comment via Facebook below!
advertise with us
Example: "Gen 1:1" "John 3" "Moses" "trust"
Advanced Search
Listen to Your Favorite Pastors