C.S. Lewis Scholar Hopes "Narnia" Helps Postmoderns Find God
Kyle Smith, Baptist Press
Friday, January 06, 2006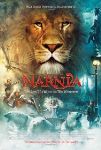 Lewis' own strategy for the books was that they serve a pre-evangelistic purpose, Travers said.
"[Lewis] used the word 'supposal,'" Travers said. "'Suppose there were a world of talking beasts. What would Christ look like in such a world? Well, He'd be a lion – what do you expect?' So Aslan is Christ in 'Narnia,' rather than a symbol of Christ in this world. The way he put it in a letter to a child was, 'If you will recognize Aslan in 'Narnia,' you will be perhaps better prepared to recognize Christ in our world.'
"Rather than a full-blown, 'Go and see this movie and get convicted of your sins and become a Christian' – now, that can happen – rather than that, what he saw in his books was he is clearing away some of the rubble of modernity and presenting the Gospel in symbolic form so that people are ready to hear the Gospel when it is presented to them."
The film can give believers a golden opportunity to follow up on it by sharing the Gospel, Travers said.
"I think [opportunities] will be huge, and I think if we don't take advantage of it, it's our fault," said Travers, who spoke to a group of children at a public middle school about Narnia even before the film's release. "I think people in churches will be able to use this film as an opportunity to present the Gospel. People are asking questions. I think there are all kinds of opportunities for Christians to speak to non-Christians about Christ because of this film. And secondly, I think there are going to be a lot of opportunities for parents to talk to children about spiritual things."
Travers is confident that Lewis has as much to say to this generation of unbelievers as he did to his own. In addition to preparing them to recognize the Christ of the Bible after seeing a fictional character with similar attributes, Lewis drives home the reality of man's sinfulness, an essential component of the Gospel message.
"One of [Lewis'] earliest critics called him 'an apostle to the skeptics,'" Travers said. "That still holds. He argues in 'Mere Christianity' and 'The Abolition of Man' and he shows us in his fiction that every human being ever born has a moral code, even if he denies it. He's with [the Apostle] Paul in Romans chapter 1 and Romans chapter 2. And so he presents the moral code, our responsibility to obey it and the fact that no one has ever obeyed it fully.
"And that's a problem in our modern culture. Modern people don't see a problem. They don't see themselves as being lost. Almost the first full three chapters of Romans present the problem – there's a sin problem here; you're lost – before the Gospel is presented in 3:21 and following. Lewis is good at getting the unbeliever to understand that there is a problem. There's a moral code, 'and I don't adhere to it. What's the solution?'"
The solution is the Gospel, taken by believer-emissaries to the lost, Travers said. However, Lewis' value lies not only in what he has to say to the lost man, but also his relevance to the believer, and for this reason Travers teaches a course on Lewis at Southeastern College at Wake Forest and Southeastern Seminary.
"I think C.S. Lewis is certainly one of the most important Christian writers of the 20th century," Travers said. "We have the theologians who take their place, but this man's influence is perhaps broader than just about anybody else, even Francis Schaeffer. So I think it's important for our students to know what he wrote.... I think it will help them to speak to the culture in which we live. I think Lewis is brilliant at speaking to modernism, and he saw postmodernism coming ... and he addressed it. So, I think by reading those works, our students are better equipped to address the people they're going to meet in the marketplace."
Recently on Movie Features
Have something to say about this article? Leave your comment via Facebook below!
advertise with us
Example: "Gen 1:1" "John 3" "Moses" "trust"
Advanced Search
Listen to Your Favorite Pastors