C.S. Lewis Scholar Hopes "Narnia" Helps Postmoderns Find God
Kyle Smith, Baptist Press
Friday, January 06, 2006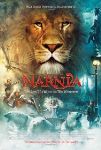 Travers' own life has been shaped by Lewis in a number of ways. In Lewis, Travers found an example of a scholar willing to broaden his field of study to include other areas of interest, something he himself aspired to do.
"[Lewis] was helpful to me in the middle of my career because I found myself increasingly drawn to write on the literature of the Bible," Travers said. "But I didn't have a degree in the Bible, and how dare I write about such a thing? But Lewis wasn't an expert in the Bible, and he wrote a book on the Bible, 'Reflections on the Psalms.' He wasn't an expert in theology. He wrote 'Mere Christianity,' 'Abolition of Man' and 'The Problem of Pain.' So he gave me some courage to look at other areas, think them through and write about them. He galvanized my career at a time when I needed him. ..."
Travers also credits Lewis with giving him the courage to speak the Gospel to other academics, "people in English and American Literature in secular academies who don't care anything for a Christian perspective and think it's antiquated and cute, maybe at best.
"But he speaks to the issues of the human condition from a Christian perspective," Travers said. "And he's also a respected literary scholar, and so he gave me an entree there as well."
Most significantly, Travers credits Lewis with helping him sharpen his own views on how his discipline relates to the Bible.
"That's probably the most important thing," Travers said. "We talk a lot about integrating faith and learning. How does the Bible relate to my subject of English, for instance? How does the Bible relate to my life as a Christian outside of the church? It's C.S. Lewis who got me thinking about how the Bible permeates and relates to every area of life. First Corinthians 10:31 says, 'Whatsoever you do, whether you eat or drink, do all to the glory of God.' That means the way I teach my classes. That means the way I grade my papers. That means the way I write my articles and books, and Lewis was the one who challenged me with that, I think, most of all.
"As he said in one of his books, 'I believe in Christianity as I believe that the sun has risen, not only because I see it, but because by it I see everything else.' And it's that 'by it' – Christianity puts everything into perspective. And Lewis did that for me."
However, despite all of the platitudes he might direct toward Lewis, Travers encourages his students to read his work critically rather than blindly affirming everything Lewis believed.
"Lewis wouldn't make a good Southern Baptist," Travers cautioned. "He doesn't hold to the inerrancy of Scripture, at least not a plenary inspiration of Scripture in any way. His view of the atonement is less than precise and you could go on through some of his theology. The evangelical community has, by and large, bought into C.S. Lewis. I think we have to be more critical; we have to be more careful. So I think it will help us sharpen our thinking. I'm not trying to vilify the man. He is extremely helpful, but let's not idealize him, either. Let's be realistic about him."


© 2006 Southern Baptist Convention, Baptist Press.  All rights reserved.  Used with permission.
Recently on Movie Features
Have something to say about this article? Leave your comment via Facebook below!
advertise with us
Example: "Gen 1:1" "John 3" "Moses" "trust"
Advanced Search
Listen to Your Favorite Pastors