Finding Community in Seven Days in Utopia
Laura MacCorkle, Senior Editor, Crosswalk.com
Thursday, September 01, 2011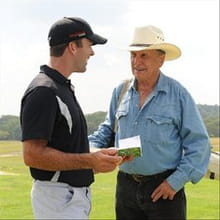 "And the other thing is just the authenticity of it. You can make it not about football or we can make this movie not about golf. But if it's done right and authentic, hopefully we can satisfy both of those worlds."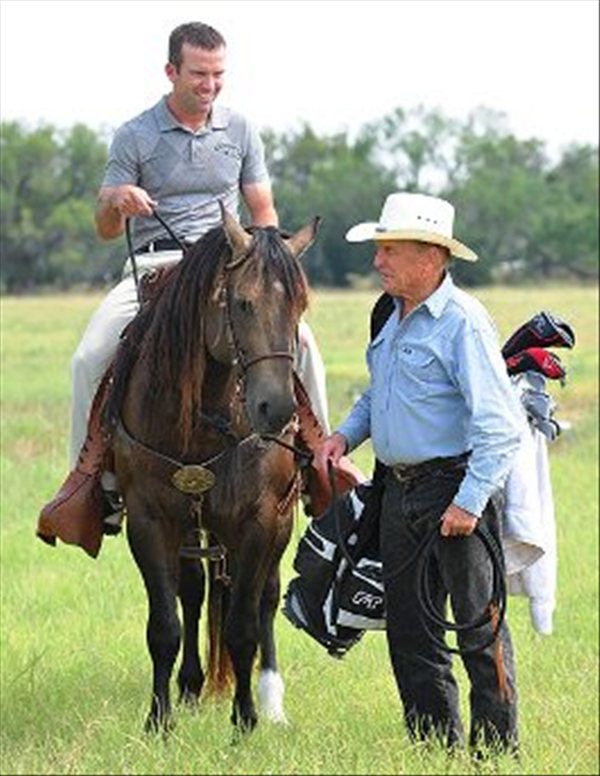 Time Is Ticking
Meanwhile back in Utopia, as the days of his week tick by, Luke begins to take stock of his life—apart from golf—as the community of Utopia (the café owner, the waitress, the innkeeper, the local cowboys and even the prickly rodeo champion) come together to walk alongside Luke on his journey to find himself and his game.
As Johnny leads Luke deeper one day, "SFT" are the letters he writes on a golf ball during a lesson. Luke is encouraged to "see it, feel it, trust it" as he makes his shot. And later, SFT takes on even more meaning.
"God is all around us," Johnny reminds Luke. "If you listen, there's a still small voice of truth, leading us, talking to us . . . see his face, feel his presence, trust his love."
In flashbacks, Luke relives times as a child when his father worked him hard, making him practice golf into the hours of the night. To the audience, it's obvious Luke must make peace with his dad and find a way toward forgiveness before he can move forward in life—or even in his golf career.
The last morning of Luke's stay in Utopia, it is Easter Sunday no less. And the Christian symbolism is rich as he finds Johnny digging a small grave by a large tree. Inside the shallow pit is a wooden box. And there, Johnny says, Luke must bury the lies he has chosen to believe about himself and life. Johnny then encourages him to chisel his living epitaph for the grave and to consider how he will live the rest of his life.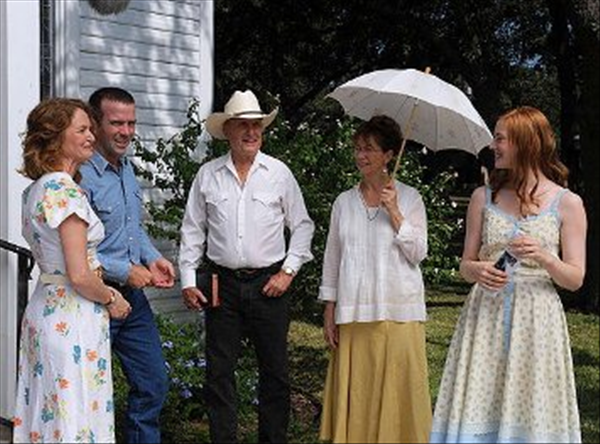 Filling the Cup
It's not the end yet, though. Thanks to a little networking, Johnny calls in a favor to a friend who secures a free exemption for Luke to play in an upcoming golf tournament. A grateful Luke is amazed at a chance to redeem himself and to try to get his game together. Looks like his time in Utopia has been well played.
In the film's final climactic scene, the tournament has reached its zenith and Luke has but one final putt to make in order to win the game. The crowd is cheering. Johnny is standing quietly on the sidelines with a knowing smile. And Luke's future is on the line and in sight.
So . . . did he make the putt?
It's the question that's posed after the camera pans away before we can see what happens. The closing credits then begin to roll with Duvall's voiceover: "Utopia is a place where the voice of truth resides and eternal trophies line the shelves." Moviegoers are then directed, through visual, to www.didhemaketheputt.com to continue the journey.
It's a clever way to keep us invested and focused on the heart of the story.
Adds Black, "You kind of really have to sit back and ask yourself, 'Well, is it important?' Is it really important that he made the putt?
"Even though he's given his best effort, he knows that it's not going to define his life by that putt. That's the whole message—that there's more important things in life, even though that's what he's tried his whole life to achieve."
And that's really just Utopia. People coming together—in community—helping those who are lost to find hope and what really matters in this life.

Rated G and presented by Visio Entertainment, Seven Days in Utopia releases in select cities on September 2, 2011 and stars Robert Duvall, Lucas Black, Melissa Leo, Deborah Ann Woll, Brian Geraghty, Kathy Baker and K.J. Choi. Click here for more information about Seven Days in Utopia.

Photos courtesy of Visio Entertainment.
Watch the official trailer here . . .
Recently on Movie Features
Have something to say about this article? Leave your comment via Facebook below!
advertise with us
Example: "Gen 1:1" "John 3" "Moses" "trust"
Advanced Search
Listen to Your Favorite Pastors