12 Years A Slave: On Suffering and Salvation
Jeffrey Huston, Crosswalk.com Contributing Writer
Monday, October 14, 2013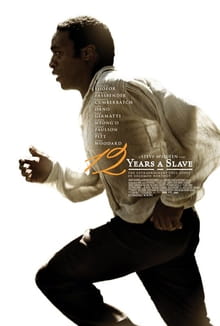 "My sufferings, I can compare to nothing else than the burning agonies of hell."
That's how Solomon Northup, a slave in pre-Civil War America, described his decade-plus experience on plantations throughout the South in his memoir 12 Years A Slave. Now, in rather stark brutality, the film adaptation of Solomon's story captures those sufferings in unrelenting fashion. 12 Years A Slave, which has been playing major festivals leading up to its mid-October release, is already drawing comparisons to Steven Spielberg's Oscar-winning Holocaust epic Schindler's List. The comparisons are apt, not just for the parallels in how race-based horrors are depicted but also in the depth and detail in which we see the systemic structure of human bondage at work.
For filmmaker Steve McQueen and his cast – which includes Chiwetel Ejiofor as Solomon and Michael Fassbender as sadistic slave owner Mr. Epps – it was important to not only depict the physical toll honestly, but the societal and spiritual tolls as well. "Steve always seems to tackle the elephant in the room," says Fassbender – who starred in McQueen's two previous films, Hunger and Shame. "As soon as I read the script, by the end of it I was in tears. I couldn't believe that it was a true story and that I hadn't heard anything about it before."
"I wanted to tell a story about slavery," McQueen says, "and I thought to myself, well, how do I approach this?" After struggling on a fictional narrative with screenwriter John Ridley, McQueen's wife gave him Northup's book. Even before he'd finished reading, McQueen (an Afro-Brit, not American) knew he'd finally found his "in" to the subject. "I thought of him (Northup) as someone who could take the audience through the ghastly conveyor belt of slavery's history."
That conveyor belt refers to the actual business of the slave trade itself – which included kidnapping Free Negros in the north, of which Northup was one. In the midst of a nice middle-class family existence in New York, Northup was abducted into slavery by Black Market traders. From the chaos of his perspective, we follow Northup through the system of slave trade that begins with a prolonged beating to bring him into submission.
"When we look at slavery now," screenwriter Ridley says, "we assume it was just one thing; that blacks worked in the field. But when you have a system that suppresses the will, that is designed to dehumanize, it has to become more and more elaborate." "We see the economics of the world," Fassbender explains. "We see so much more than the Slave Master concept; it shows the complexity of the whole industry."
McQueen's depiction takes us through the gauntlet of the business itself, from initial sale (when humans are treated literally like cattle, and where families are ripped apart) to trades between owners, and eventually the inhumane cruelty of daily slave life itself – from cotton field whip-crackings to random abuse to prolonged punishments. The threat of death is pervasive.
"It was a real physical strain to re-enact this with the exact detail," Ejiofor recalls. "It was tough emotionally and physically, but there was a feeling for me of stretching back almost two-hundred years and connecting with Solomon."
So grueling is the depiction, co-star Alfre Woodard calls the film "a big gift" because it will help modern audiences better appreciate why slaves did not collectively revolt. "People say oh I would've run away, or I would've killed the master, but this is so complex," Woodard says, "because [McQueen] has actually created reality, that we can not only imagine ourselves in some of these situations, but we can imagine our forbearers in these situations. It's a reality, a day-to-day reality that I don't think we've seen before." Fassbender agrees. "It's not a passive experience, you participate," he says. "It's a very rare thing for a film to achieve."
Recently on Movie Features
Have something to say about this article? Leave your comment via Facebook below!
advertise with us
Example: "Gen 1:1" "John 3" "Moses" "trust"
Advanced Search
Listen to Your Favorite Pastors