Much Less to Like the Second Time Around in "Bridget Jones"
Annabelle Robertson, Entertainment Critic
Thursday, November 11, 2004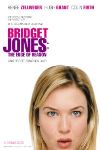 The only addition is when Bridget gets thrown into a Thai jail for smuggling cocaine (thanks to her best friend, who she forgives without any discussion, despite the friend's questionable motives). Instead of using this to give the film depth, the screenwriters turn it all into a big joke, with Bridget comparing her problems with Darcy (he gets angry when she acts stupid) to the problems of the Thai prostitutes, most of whom have been abandoned, beaten and abused all their lives. Bridget-the-journalist's solution? Teach them all how to sing Madonna's "Like a Virgin" correctly. How noble. How professional.
Most of the film, however, revolves around casual sex. Daniel's travel show is a sexual op-ed about various cities around the world. For example, he describes New York as "the city that never sleeps with the same person two nights in a row, and where 'Sex in the City' isn't just a program – it's a promise." But even the fetching Bridget can't define her relationships without counting how many "shags" (a crude British obscenity) they involve. It's as if singleness can only be defined through the lens of sex.
This does a tremendous disservice to Fielding's novels, which focus on the emotional and relational aspects of the protagonist's life, even if they do include an overabundance of f-words, which are definitely mirrored in the film. Fielding does delve into Bridget's sex life quite a bit, but Bridget is intent on marriage and children, something that is merely hinted at in this film, which instead chooses to portray sex as the epicenter of her life. Unfortunately, not even that is well done.
"Happiness is possible," Bridget postulates, stating the film's ponderous conclusion, "even when you're 33 and have the bottom the size of two bowling balls." What's there, but the message that random 'hooking up' is not only normal, but the only way to ever get married – and find happiness? Certainly, in a society where dating rarely takes place within the accountability-laden parameters of family, church and community, we are all, like Bridget, blindly wandering to the altar, desperately hoping that we somehow get it right – and that somehow, miraculously, getting it right means finding our bliss. It's tragic, really. But rather than highlighting the problem, even in a humorous way, this film normalizes it.
Whether you liked or disliked the last film, you'll like this one much less. A big disappointment.
AUDIENCE: Adults only.
OBJECTIONABLE CONTENT
Drugs/Alcohol Content: Extreme. Cigarette smoking and alcohol consumption repeatedly throughout film; characters eat "magic mushrooms," with one becoming stoned & acting ridiculous; character goes to prison for unknowingly transporting drugs, which are revealed during search.
Language/Profanity: Extreme. Approximately 40 obscenities (of which at least 20 are f- words), including some British obscenities ("shagging," "bloody," etc.) Additionally, approximately 20 profanities.
Sexual Content/Nudity: Extreme. Repeated scenes throughout movie portray fornication; many innuendos and references (direct and indirect) to sex and sexual situations; multiple portrayals of prostitutes on streets, arriving in hotel room, ready to "work," and discussion of same in other situations; multiple references to masturbation and homosexuality; one homosexual character; one woman professes love for another woman , then the two kiss; character fears that she is pregnant out of wedlock, buys pregnancy test, takes it, and is discovered by boyfriend, after which they argue.
Violence: Mild. Character goes to prison, but sympathetic environment with no violence. Also physical humor like falling and tumbling.


Recently on Movie Features
Have something to say about this article? Leave your comment via Facebook below!
advertise with us
Example: "Gen 1:1" "John 3" "Moses" "trust"
Advanced Search
Listen to Your Favorite Pastors