Oscar Picks and Predictions 2005
Annabelle Robertson, Entertainment Critic
Wednesday, February 23, 2005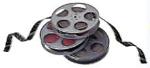 Best Picture Nominees:
"The Aviator"
"Finding Neverland"
"Million Dollar Baby"
"Ray"
"Sideways"
Every time I look at the Oscar nominees this year, I shake my head that "The Passion of the Christ" is hardly represented at all, especially in this category.  It is probably the best film ever made – not just the best of 2004.  And clearly, all the controversy surrounding the movie served to bolster the box office, but did little to help it win any awards.  Such a shame.
The nominees this year are all very different: three biopics ("Ray," "The Aviator" and "Finding Neverland"), an "issue" film ("Million Dollar Baby") and an independent.  I'm surprised that "Sideways," the independent, made its way to the list.  It's an interesting film, but not nearly one of the best – even in a year as bad as 2004.  All of the biopics are excellent, from a cinematic point of view, as is "Million Dollar Baby."  However, only one of these films contains a truly redeeming message.  And, at the end of the day, I'm all about the message.  Is there truth?  Is there hope?  Is there redemption?  And how did they get there?  Because, as believers, the end can never justify the means. 
With that in mind, my personal choice for the Best Picture Oscar is "Finding Neverland," a well-made, beautiful film that portrays the importance of art and the imagination without promoting immorality.  Like "Dead Man Walking" in 1995, however, "Million Dollar Baby" is Hollywood's socio-political film of the year – one that happens to be wrapped in a very compelling story with great acting and excellent direction.  Without a doubt, it is the strongest contender for Best Picture.
Actor in a Leading Role Nominees:
Don Cheadle, "Hotel Rwanda"
Johnny Depp, "Finding Neverland"
Leonardo DiCaprio, "The Aviator"
Clint Eastwood, "Million Dollar Baby"
Jamie Foxx, "Ray"
Five amazing actors at the top of their game, in five excellent films.  Definitely the best of the best (not counting Jim Caviezel, of course, for "The Passion of the Christ" – who knocked it out of the ballpark).  I would very much like to see Don Cheadle win this one.  His performance in "Hotel Rwanda" was haunting, and the film's message – that those who are blessed with positions of authority, and who find moral courage, can do great good in the midst of great evil – is one of the best of the year.  But Hollywood loved Ray Charles.  And, even though Charles, who was an incredibly talented but immoral musician, is the polar opposite of the character Cheadle portrayed (a simple but noble hotel manager), Charles died this year.  More importantly, Foxx gave an outstanding performance.  So I predict that Foxx, rather than Cheadle, will win this Oscar.  We will see Cheadle nominated again soon, though.
Actress in a Leading Role Nominees:
Annette Bening, "Being Julia"
Catalina Sandino Moreno, "Maria Full of Grace"
Imelda Staunton, "Vera Drake"
Hilary Swank, "Million Dollar Baby"
Kate Winslet, "Eternal Sunshine of the Spotless Mind"
Years later, after Swank's first Oscar in 1999, we have another face off between her and Annette Benning.  The other actresses are good, but these two are the best.  And while all bets are on Swank – who truly did an outstanding job – my guess is that Bening is taking this one home.  Hollywood loves actresses who play actresses, and Bening is a good performer whose time has come.
Recently on Movie Features
Have something to say about this article? Leave your comment via Facebook below!
advertise with us
Example: "Gen 1:1" "John 3" "Moses" "trust"
Advanced Search
Listen to Your Favorite Pastors