Oscars 2006: Small Movies Tackle Big Controversies
Christian Hamaker, Senior Editor, Arts & Culture
Monday, February 27, 2006
The two men are protective of their secret, fearing that, if word got out about their love for one another, they may suffer violent repercussions. But Ennis' reluctance to build a life with Jack leads to bitterness on Jack's part, who seeks anonymous sexual gratification with other men.
The film's tragic dimension is supposed to lie in the inability, due to societal prejudice and the increasing responsibilities of work and family, of Ennis to commit exclusively to Jack. But the sinfulness of homosexuality is not as painful as the betrayal of each man's marital vows to their respective spouses, one of whom lives for years with the knowledge of her husband's willful betrayal. The film is deeply painful, and no attempt to explain away the flagrant sins of its main characters can make the film more palatable.
While beautifully crafted and presented with Lee's artful touch, the film is, at its core, a hedonistic story of two people who cheat their families to gratify their base desires. That's nothing to celebrate when heterosexuals are involved, and it's certainly no different with "Brokeback Mountain."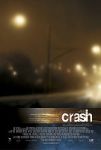 CRASH

A dark-horse candidate for Best Picture," Crash," from director Paul Haggis (screenwriter for "Million Dollar Baby" ), shows the animosities among different ethnic groups in Los Angeles. The multi-character drama about the intersection of vastly different lives and attitudes struck a chord with audiences over the summer and continued to build momentum through the Oscar campaign season. Prominent Oscar prognosticators have suggested that, if any of the Best Picture nominees can upset supposed front-runner "Brokeback Mountain," it will be "Crash."
Why the affection? Maybe because "Crash" fails to wallow in the ugliness of the racism it presumes to dissect, offering a hopeful coda for a few, if not all of, its characters.
A traffic accident in Los Angeles involving a black police detective (Don Cheadle) and his part-Puerto-Rican, part-El-Salvadoran girlfriend sets the story in motion. The film shows that this interracial relationship is burdened by the suspicion and lingering racial prejudice between the two, but prejudice is by no means confined to these characters. Other "Crash" characters include a racist cop (Matt Dillon) and the two people he harasses – a successful black television director and his wife (Terrence Howard and Thandie Newton) – as well as his offended partner (Ryan Phillippe); a district attorney and his wife (Brendan Fraser and Sandra Bullock), who are carjacked by two black thugs (Ludacris and Larenz Tate); a Persian shopkeeper who wants to buy a gun to protect himself against the vandals who have broken into his store; and a Mexican locksmith whose clients (the shopkeeper and the carjacked woman) distrust him.
The message of "Crash" seems to be that some racists can be redeemed, while some upstanding people secretly harbor racist instincts that can be deadly, given the right confluence of events. The film's blunt racism is matched only by its profanity-laden dialogue, but "Crash" also includes a few powerful scenes and a recognition within some of the characters of their own failings. Rarely, however, has character redemption seemed like such scant payoff for a feature film.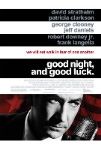 GOOD NIGHT AND GOOD LUCK

Come with me now, back to a time before the CBS News scandal about George W. Bush's military documents, to the days before Dan Rather stormed off the CBS Evening News set when a tennis match ran two minutes overtime – back to a time when CBS News journalists were heroes.
Recently on Movie Features
Have something to say about this article? Leave your comment via Facebook below!
advertise with us
Example: "Gen 1:1" "John 3" "Moses" "trust"
Advanced Search
Listen to Your Favorite Pastors