Polygamy, Polyamory, and the Future of Marriage
Albert Mohler, Crosswalk.com Weblogs
Friday, March 10, 2006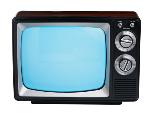 "Think having three wives is a dream come true?" That is the question asked by HBO as it introduces its new series, "Big Love." Set to begin March 12, the show is about a man named Bill Henrickson (played by Bill Paxton), who is described as "a modern-day Utah polygamist who lives in suburban Salt Lake City with his three wives, seven children, and a mounting avalanche of debt and demands."
The executives at HBO obviously believe that the show will be a winner – and they are releasing it to great fanfare. The description of the series indicates something of how the show will combine elements of a soap opera with more serious drama. Of course, all this comes with a new twist, as HBO pledges to explore "the evolving institution of marriage through a typical atypical family."
Is this really about marriage as an "evolving institution?" Consider how HBO describes the series' plot development:
"The owner of a growing chain of home improvement stores, Bill struggles to balance the financial and emotional needs of Barb, Nicki and Margene (Jeanne Tripplehorn, Chloe Sevigny and Gennifer Goodwin), who live in separate, adjacent houses and take turns sharing their husband each night. While managing the household finances together and routinely sharing 'family home nights,' they try to keep simmering jealousies in check and their arrangement a secret – polygamy is illegal in Utah and banned by the mainstream Mormon Church. Adding to Bill's woes are a series of crises affecting his parents … who live on a fundamentalist compound in rural Utah, and his ruthless father-in-law … the powerful head of the polygamist commune where his parents live."
In one scene, Margene complains when "her night" finally arrives. "Three days can seem like such an eternity," she laments. "Honey, I miss you, too," he responds. "If I don't say so, it's 'cause I don't want Nicki and Barb to think I miss them any less."
No one knows if "Big Love" will be a commercial success. Predicting the fickle tastes of the American public is a dubious endeavor. Still, the very fact that HBO has produced the series says a great deal about the cable network's willingness to exploit virtually any opportunity for a story, and about the American public's confusion over the institution of marriage.
In Utah, the series has unleashed considerable controversy, even before it hits the television screen. Responding to complaints from the Mormon church, the network added a disclaimer at the end of the program stating that the Latter Day Saints officially banned polygamy in 1890, a ban required in order for the state to be admitted into the Union. The statement also indicates that attorneys general in Utah and Arizona estimate that as many as 20,000 to 40,000 people in the United States currently engage in polygamous relationships. Others estimate that the number is far higher – perhaps as many as 100,000 or more.
That's not all. Just last month, a judge in rural Utah was removed from the bench by the state's Supreme Court when it was discovered that he was married to three women, with whom he had fathered thirty-two children. Even as he was removed from the bench, the judge, Walter Steed, indicated that he intended to continue his "plural marriage" arrangement. Currently, polygamy is considered a third-degree felony that can be punished by five years in prison and up to $5,000 in fines.
At the same time, there is a movement within the state to legalize polygamy. Some use the existence of wife abuse among polygamists as a rationale for legalizing the relationships.
Of course, in "Big Love," HBO is attempting to present polygamy with a happy face. For some, the series may be viewed as comedy, others will see the program as a warning about the direction of the culture.
Recently on Movie Features
Have something to say about this article? Leave your comment via Facebook below!
advertise with us
Example: "Gen 1:1" "John 3" "Moses" "trust"
Advanced Search
Listen to Your Favorite Pastors