Polygamy, Polyamory, and the Future of Marriage
Albert Mohler, Crosswalk.com Weblogs
Friday, March 10, 2006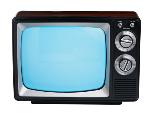 There is good reason to worry. The movement toward same-sex marriage will surely lead to the legalization of other forms of "marriage" as well. The logic is undeniable, as is increasingly recognized by legal scholars and public policy experts. In reality, if marriage can be redefined as anything other than the relationship between one man and one woman, it can mean virtually anything. As a matter of fact, a change in the understanding of gender related to marriage is, in a historical perspective, more significant than a change in number.
In Canada, the logic is already marching forward. After legalizing same-sex marriage, the Liberal Party (then leading the government) commissioned a $150,000 study in order to consider the question of polygamy. Those conducting the study came back with a startling recommendation – that Canada should repeal all laws banning polygamy.
"Why criminalize behavior?," asked Martha Bailey, a professor of law who participated in the study. "We don't criminalize adultery," she added. She continued: "In light of the fact that we have a fairly permissive society ... why are we singling out that particular form of behavior for criminalization?" The authors of the study also argue that Canada's constitutional guarantee of religious freedom should protect polygamists who claim participation in plural marriages as a tenet of their faith.
In the Netherlands, polygamy has already gained much ground. In one highly publicized wedding, a man, Victor de Bruijn, married two women, Bianca and Mirgam. That union garnered a great deal of attention in Europe and in the United States, where advocates for same-sex marriage quickly rushed to insist that warnings against polygamy were merely scare tactics used by opponents of same-sex marriage.
Writing in The Weekly Standard, Stanley Kurtz suggests that plural marriage is "waiting in the wings." Pointing to the De Bruijn wedding, Kurtz suggested a "heretofore hidden dimension" of the same-sex marriage reality. "The De Bruijn's triple marriage is a bisexual marriage," Kurtz explains. "And, increasingly, bisexuality is emerging as a reason why legalized gay marriage is likely to result in legalized group marriage. If every sexual orientation has a right to construct its own form of marriage, then more changes are surely due. For what gay marriage is to homosexuality, group marriage is to bisexuality. The De Bruijn trio is the tip-off to the fact that a connection between bisexuality and the drive for multi-partner marriage has been developing for some time."
Some homosexual activists also see the link between same-sex marriage and polygamy (or polyamory, multiple romantic and sexual relationships without legal marriage). Justin Michael, founder of the group "Polyamorous NYC," says that efforts by homosexual activists to deny the link with polyamory is false and cowardly. "I'd encourage people to keep an open mind," he asserted, "it wasn't too long ago that gay relationships were completely ostracized. All movements have a tendency to build on the movements that have come before them." He added: "It's hypocritical for us as gays and lesbians to pretend we're the only people who are treated differently because our relationships are not mainstream. Both communities are concerned with love, and forming lasting relationships, and with our own liberation."
The Utah chapter of the ACLU argues that any personal relationship between consenting adults should be protected by the Constitution. Dani Eyer, executive director of the Utah ACLU told the homosexual newspaper, Southern Voice: "Criminal and civil laws prohibiting the advocacy or practice of plural marriage are constitutionally defective. Neither the polygamists nor the proponents of same-sex marriage are wild about the analogy, but we do see the two as similar concepts."
Mathew Staver, a conservative attorney who heads the group Liberty Council agrees with the logic, even as he opposes both polygamy and same-sex marriage. "If you convert marriage to merely the placing of a license on consenting adults that are in a committed relationship, or who love each other, then there is no logical line that can be drawn between gay marriage and polygamy," he insists. "Gay marriage clearly opens the door to polygamy."
Recently on Movie Features
Have something to say about this article? Leave your comment via Facebook below!
advertise with us
Example: "Gen 1:1" "John 3" "Moses" "trust"
Advanced Search
Listen to Your Favorite Pastors