Ruby: Telling My Truth
Sr. Rose Pacatte, FSP, Pauline Center for Media Studies
Thursday, November 06, 2008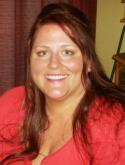 Ruby Gettinger, a thirty-something Sunday school teacher in Savannah, GA, received a death sentence from her doctor when she reached 700 lbs.

Battling obesity since the age of ten, she "socialized her way out of college" after two years. She later thought of going back to school but realized she wouldn't fit in a seat. Several years ago Ruby saw an episode of Oprah that showcased the dilemmas of overweight women who had stopped going out in public because people stared and ridiculed them. Ruby realized there was both an obesity epidemic in the country and that she was part of it. She had also met a man about the same time and started to lose weight for him. But after eight and a half years, when neither over-the-counter diets, discrimination, Oprah, nor romance, proved effective motivations, her doctor's dire prediction got through to her.

Ruby, a nine-episode reality show produced by Gay Rosenthal Productions, is about one woman's life and death battle against obesity premieres Sunday, November 9 on The Style Network at 8:00 p.m. E.T.

I interviewed Ruby recently to find out what's different about her reality show.
RP: Why did you permit the cameras into your life in such an intimate way?

Ruby: Because I wanted to be the guinea pig and find out the truth about this disease, this obesity – the physical, spiritual, emotional, psychological aspects, all of it. I wanted to make a documentary at first that explored the missing link between the diet industry and the obesity epidemic. But I met some television people in Los Angeles who had the passion to tell my truth with my faith. The crew believed in me and shared my vision. At first, it was difficult being vulnerable and exposing my private feelings and emotions in front of these strangers, but it didn't take long to know I was blessed to have a crew who believed in me and saw my vision
RP: Many people think reality TV is phony and constructed. What is the most real about this TV show?

Ruby: It's the most amazing thing. I thought this, too. But these people came into my life to follow everything I was doing. I had to believe they were sincere and not judgmental. They were so quiet sometimes I didn't even know they were there. As long as they were telling my truth, it was ok.
RP: Did this production experience change your view of television?

Ruby: I will never look at TV the same way again! The long hours and amount of work the crew put in was very eye-opening. It is amazing the amount of work and time that goes into producing a TV show. Everyone, from the executive producers to the director of photography, to the sound guy, runners and talent (TV word for who the show is about) are working nonstop! Blood, sweat and tears have gone into this project; everyone is so passionate about the message of this show. It is really humbling. To me, God orchestrated this crew. I would have never been so open in front of the producers and crew that followed me around 24/7, unless they were nonjudgmental people with huge hearts. Above all, I have made friendships that will be with me throughout this journey and the rest of my life.
RP: When you started researching obesity what did you find out?

Ruby: There are so many prejudices against obesity. When I went to restaurants I had to find armless chairs. Even in the ER at the hospital, I had to find a seat to sit on. The world wasn't made for big people, but we need to realize there are 96 million people in the U.S. suffering from obesity. The thing is that unless we do something 75 percent of our population will be obese by the 2010. This is an epidemic. The market is selling every diet product possible but we are not winning this battle. What is going on? What's the missing link? Although it took eight years, that Oprah episode was a turning point for me. I wanted to find out the truth about myself and this condition. Then my boyfriend left me, so I had another reason to find out the truth about why I couldn't lose weight. And then the doctors told me I was going to die.
Recently on Movie Features
Have something to say about this article? Leave your comment via Facebook below!
advertise with us
Example: "Gen 1:1" "John 3" "Moses" "trust"
Advanced Search
Listen to Your Favorite Pastors