Summer's Not So Bummer for Quirky Judy Moody
Laura MacCorkle, Senior Editor, Crosswalk.com
Wednesday, June 08, 2011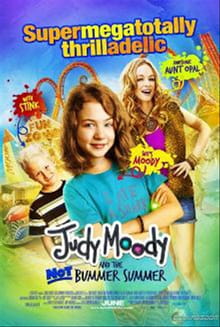 As kids, we had big plans for how we'd spend our summers away from the classroom and out in the big, wide, wonderful world.
Swimming? Check. Popsicles? Double check. Family vacation? Triple-riffic check!
But what happened when your summer just didn't measure up to all that you had dreamed it would be? We can probably all remember the one that just wasn't what we'd call the greatest. Nope. It was more like "bummer."
Judy Moody is right there with you. And in the new Relativity Media film, Judy Moody and the NOT Bummer Summer, the quirky, young protagonist with the crazy red curl (played by newcomer Jordana Beatty, Superman Returns) has so many "supermegatotallythrilladelic" plans for what she'll do when her third-grade school year is over that she doesn't even know where to begin. And best of all, most of her ideas involve her closest friends, Rocky and Amy. Okay, and maybe second-best friend Frank as well.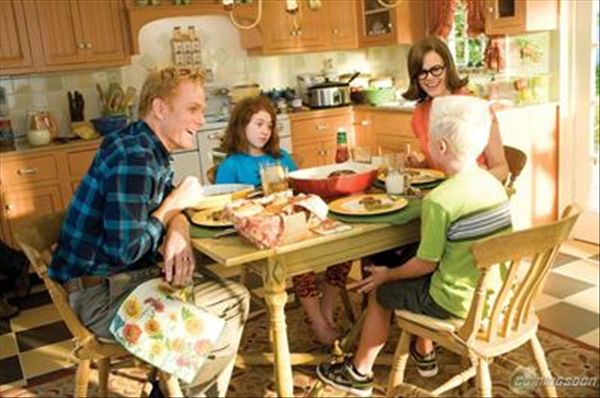 Change o' Plans
But then her world is rocked after Rocky and Amy inform Judy that they, gulp, won't be in town after all this summer. Rocky's going away to learn lion-taming at circus camp and Amy's off to Borneo to help save a lost tribe with her globe-trotting journalist mother.
That leaves Judy. And Frank. And Judy's pesky little brother Stink (Parris Mosteller, Into the Wild) who just happens to be obsessed with all things Bigfoot. Great. Summer's officially ruined.
But wait. It's about to get a whole lot worse before it gets "not bummer."
When Judy's parents inform her that they need to leave town to help out one set of grandparents in California, Judy finds out that she'll be left at home alone with Stink and some relative named Aunt Opal (Heather Graham, The Hangover), who she doesn't even remember ever meeting.
Nice.
So with melodrama and great sighs o' plenty, Judy resigns to spending the rest of summer in her room (the sign she's made and affixed to her bedroom door tells us so), where she's cleverly outfitted it to meet every need she could ever possibly have—including a clever pulley system outside her upstairs window that will allow her to retrieve her meals, that naturally Stink will have to help deliver.
But then, something interesting happens. Along comes Aunt Opal. And her gi-normous travelling trunk that's filled with all sorts of kooky craft supplies and objects from her travels to strange lands. She's a free spirit, for sure, and calls herself a "guerilla artist" since she does her art "under the radar." Anything and everything can become a work of genius in her uninhibited world.
Recently on Movie Features
Have something to say about this article? Leave your comment via Facebook below!
advertise with us
Example: "Gen 1:1" "John 3" "Moses" "trust"
Advanced Search
Listen to Your Favorite Pastors