Talking with "Gospel of John" Producer Garth H. Drabinsky
Staff
Wednesday, May 05, 2004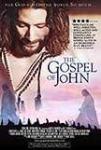 The decision to produce "The Gospel of John" was one that legendary film and theatrical producer Garth H. Drabinsky did not make without great consideration.

"At the time I was approached to be creative consultant for Visual Bible International Inc., for the purposes of producing a series of word for word adaptations of both the New Testament and Old Testaments for the screen, I immediately said that I would not undertake the responsibility without very sophisticated theological academics to guide each of these films, and navigate the creative team through the somewhat choppy waters of the text. I knew we were dealing with matters of enormous sensitivity and reverence to a substantial portion of the world's population."
Drabinsky has been a student of Judaic studies and history for most of his life and is learned in Torah, having read the weekly portion at his synagogue from the ages of 13 to 18. Drabinsky readily admits, "I certainly had no sophistication in the New Testament, even though I have always had an academic fascination with it and was interested in the philosophy of Jesus Christ."
Drabinsky then embarked on a search for a comprehensive team of academic advisors. "We were very fortunate to find (Advisory Committee Chair) Peter Richardson and interest him in this project as well," notes Drabinsky.
As the former Dean of Religious Studies at University College at the University of Toronto and an enormously respected academic, architect and an archeologist, Peter Richardson was the perfect man to head the committee. Comments Drabinsky, "It was Peter who made his recommendations for the committee's constituency, understanding the necessity to have a balanced group of men and women that represented not only various Christian denominations, but Judaism as well. These scholars are overwhelmingly impressive."
Once the Advisory Committee was assembled, the group first met at the University of Toronto, where Drabinsky, as the creative leader, offered them two challenges.
Though not necessarily the text most often referred to by the academic community, the first test was to look at the American Bible Society translation of the Bible and examine its strengths from the perspective of a screenplay as opposed to a document to read. "Does it come off the page and have the ability to transcend for a motion picture audience?" asked Drabinsky.
Secondly, a determination needed to be made about what the strategic order and rationale would be for putting the 66 books of the Bible on film. "First, second, third, etc. And the debate began," said Drabinsky. "And we went through one of the most interesting three or four hour sessions I have ever been involved with. Everyone had their own fervent ideas and to establish a consensus of order was fascinating."
Drabinsky believes that ultimately there will be a time and place to "look at Genesis or Exodus, the Book of Psalms and the Book of Proverbs and so on and so forth. But John became the consensus for everyone on the committee, despite emotional connections to different books and personal favourites."
"Why John? I think that it explores the life of Christ in the most philosophic and important way," adds Drabinsky. "Not only the miracles or signs of Christ, but the ministry of Christ and his teachings were, in fact, very optimistic in this book. In John, the crucifixion personifies the glorification of Christ. And it was so fascinating from a historical perspective. It really allows one to focus on this period of religious transition and then to understand why there were splinter groups that broke off and began to engage in a polemic which leads to severe antagonism with the Jewish religious establishment of the time, and the implication of all of that. And then of course, the metaphorical richness of the text was spectacular. Its diversity in terms of locations all seemed to work perfectly as a springboard for the project."
Recently on Movie Features
Have something to say about this article? Leave your comment via Facebook below!
advertise with us
Example: "Gen 1:1" "John 3" "Moses" "trust"
Advanced Search
Listen to Your Favorite Pastors