The Quest of Sir Ridley Scott
Annabelle Robertson, Entertainment Critic
Friday, April 29, 2005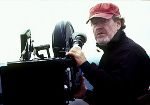 Although Balian has no desire to go, circumstances soon force him on this pilgrimage, where he hopes to find forgiveness.  He travels with other knights and mercenaries, who teach him to fight, and also with the Hospitalier, a knight-confessor who was part of a monastic brotherhood that catered to the needs of Christian pilgrims in the Holy Land.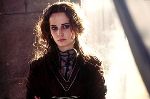 Soon, Godfrey knights Balian and bids him to keep the peace in Jerusalem. But once there, Balian discovers that not only are the Christians at war with the Muslims, they are also at war with themselves.  Although King Baldwin tries to maintain order, he is doomed to die young, and plans for his throne – as well as his sister, the beautiful Sibylla (newcomer Eva Green) – threaten them all.
"There is an array of complex itineraries in Jerusalem, a lot of them self-serving," Scott says.  "Everyone is pushing and shoving after their own agendas."
Typically, the film portrays Muslims as righteous, but it also represents Christians fairly.  There are evil Muslims and evil Christians, but also good men in both camps.  And, while the righteous Christians are pacifists – which underscores the film's political message – this is not dealt with in a heavy-handed way.  Moreover, given the fact that the Crusades were some of the bloodiest years in church history, they would be difficult to justify with any Biblical agenda.
"The greatest difficulty was how you tell this story, particularly in these given times," Scott said.
Plans were underway for the film prior to the Gulf War, right before 9/11. Scott had already made "Black Hawk Down" and was waiting for an appropriate time to release that (which turned out to be Christmas).  But, Scott said, "Kingdom of Heaven" would have been made with or without the Gulf War, and with or without 9/11.
"It's the passion of the period – the passion of the idea of what drives a person, a knight, to pursue his doubts that he has about his faith.  This character is on a spiritual journey, to reinforce or not his doubts about the existence of God," he said.
In some ways, Balian's journey mirrors that of Scott who, while professing to agnosticism, also indicated that he is on a quest for truth – something depicted in most of his films.
"Agnostic means not sure, right?  So I'm not sure, and the idea is valid.  It's a question," he said.  "I'm agnostic because I went through the usual process of parents insisting I go to church – and yet they didn't.  So there's me, sitting in the chairs thinking, jeez, why am I here, when I'd rather be playing tennis. I decided fairly early on that I simply wasn't certain about this – because I wasn't getting specifics.  I wasn't getting voices, I was feeling no different."
It is perhaps not surprising then, that at the end of the film, Balian remains an agnostic.  The hero has found answers, but he has not ended his journey.  And neither, apparently, has Scott.




Starring Orlando Bloom, Liam Neeson, Eva Green, Brenda Gleeson and Jeremy Irons, 20th Century Fox's "Kingdom of Heaven" releases nationwide on Friday, May 6, 2005. 

Photos © 20th Century Fox
Recently on Movie Features
Have something to say about this article? Leave your comment via Facebook below!
advertise with us
Example: "Gen 1:1" "John 3" "Moses" "trust"
Advanced Search
Listen to Your Favorite Pastors