In Feast or Fallow Gives Modern Voice to Hymns
Andrew Greer

CCMmagazine.com

2010

20 Jul

COMMENTS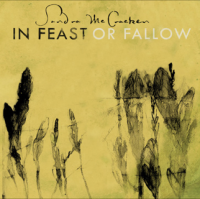 Artist: Sandra McCracken
Title: In Feast or Fallow
Label: Towhee Records

Understanding the church's hunger for classic liturgy, singer/songwriter Sandra McCracken compiles her second hymns recording, delicately refashioning historic, sacred songs by replacing their antiquated musical contexts with a modern voice. Sways of acoustic guitars, swelling mellotrons and timely strings provide hallowed space for McCracken. And though a 15-track set list is a bit cumbersome, McCracken's charming creative drive and definitive folk demeanor overrides the potential overload to create a completely inspired final product.

WE LIKE: "Can't Help Myself"





© 2010 CCMmagazine.com. All rights reserved. Used with permission.

**This review first published on July 20, 2010.


SEE ALSO: "Gravity/Love" Showcases Beautiful Songwriting Talents