My Prayer Playlist
Ryan Duncan, Crosswalk.com Entertainment Editor
Monday, March 03, 2014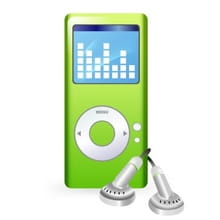 I know I've written before about my walking prayers, those times when I just pick a direction and talk to God as I travel, but now I'd like to share what happens after. You see, once I've finished praying, I take a moment to let the silence settle in, then I pull out my iPod and flip to a very special collection of songs. I call it my Prayer Playlist; over 20 songs by Christian artists that help me meditate on God and consider the words I've been speaking. The list is very diverse, but I'd like to take this opportunity to share a few of my favorite songs and what they've meant to me over the years. Here are ten selections from my Prayer Playlist.
Michael W. Smith – Missing Person
It's ironic, but as a child I listened to Missing Person because I liked the melody. Now that I'm an adult, I listen to it for the words. In this song, Michael W. Smith ponders how many Christians start their lives with an intense passion for Christ, but as time passes, their faith eventually turns cold. For me, Missing Person is a reminder that faith takes perseverance. To find God, I need to seek Him first.
Brandon Heath - Jesus in Disguise
Henri Nouwen once wrote, "The greater part of God's work in the world may go unnoticed." In a sense, this is why I like Jesus In Disguise. The song is all about how Jesus works through the small things of life, those overlooked moments when the Holy Spirit gives you that nudge in the right direction. Brandon Heath goes on to encourage listeners to open their eyes and be watchful for God. Otherwise, we may never recognize Him when He arrives.
Mandisa – Overcomer
I have an affinity for sad music, so it's important for me to add something happy to the mix whenever I start a walking prayer. It needs to be a song that's uplifting, encouraging, and so completely the-sun-will-rise-tomorrow explosive that I can't help but smile at the end. Overcomer, by Mandisa, manages to hit all of those notes. With a catchy tune and positive lyrics, Overcomer practically dances with the message that we can do all things through Him who gives us strength. The Lord is our salvation, and we will always overcome.
Casting Crowns – Set Me Free
Casting Crowns dominate a good chunk of my iPod's memory, and if I hadn't implemented a "one song per band" rule, they could have easily monopolized this list. These Christian juggernauts have produced many powerful songs, but Set Me Free is perhaps my favorite. Based around the story of the demon possessed man in Matthew 8, Set Me Free is a harsh, gritty anthem that cuts deep to the heart of scripture. It's a song that revels in the raw glory of God, and each time I hear it I can't help but be struck with awe for our Savior. Whenever I pray, it's important to remember who I'm praying to.
Rebecca St. James – God of Wonders
God of Wonders is a song that's been covered by almost every Christian artist on the planet, but something about Rebecca St. James' rendition sets it apart for me. If I had to guess why, I'd say it was the joy she put into the song. Like many Christians, I come before God when I'm stressed, afraid, thankful, or uncertain. Rarely do I take the time to worship God when I pray. God of Wonders helps me take a step back and embrace the joy that comes with being a child of God.
Have something to say about this article? Leave your comment via Facebook below!
advertise with us
Example: "Gen 1:1" "John 3" "Moses" "trust"
Advanced Search
Listen to Your Favorite Pastors