August 7
For as in Adam all die, so also in Christ all will be made alive. - 1 Corinthians 15:22
We share the destiny of the vessel we inhabit. An Egyptian pilot committed suicide after take-off from New York by crashing his airplane. All aboard perished with him. The sentence of eternal separation from God is on Adam. Every human being born is automatically "in Adam," because he is the first biological parent. We all go down in flames with Adam unless we can be transferred to another "craft." That's what God does in Jesus Christ. Adam was the rebel, Jesus the obedient Son. He reverses the curse Adam brought on himself and his race. Jesus brings us into the new race, destined for blessing.
Click here to sign up for your free Winning Walk newsletter!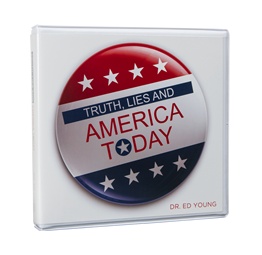 Our Gift to You - Truth, Lies, and America Today CD Series
Truth, Lies, and America Today is a bold and controversial three-message series that lays bare the lies American society has come to accept as truth: lies about morality, the role of the church, the role of government, the sanctity of life, and more. Dr. Ed Young shares the steps all believers can take to reestablish God's truth in their home and community and to rebuild a moral foundation upon which our nation can stand and flourish!