September 16
Beautiful in Christ
He has made everything beautiful in its time.
>Ecclesiastes 3:11, nkjv
"The land produced vegetation: plants bearing seed according to their kinds and trees bearing fruit with seed in it according to their kinds. And God saw that it was good" (Gen. 1:12, niv).
Through the power of His Word, God brought beauty to the barrenness and added color to the drabness. God did not create anything new. He just called it forth from what was already present, because apparently that which was necessary for plant life was in the soil.
It doesn't matter if your life has always been dry, barren, bleak, desolate, and ugly, or if it has become that way because of some tragedy or crisis. If you submit your life to the skillful touch of the Creator, He has the power to transform you into someone who is beautiful—beautiful not because of a toned physique or flawless skin or a perfect figure or manageable hair but because the life of Christ radiates from within you: His joy sparkling from your eyes, His love lighting up your face.
God's Story
---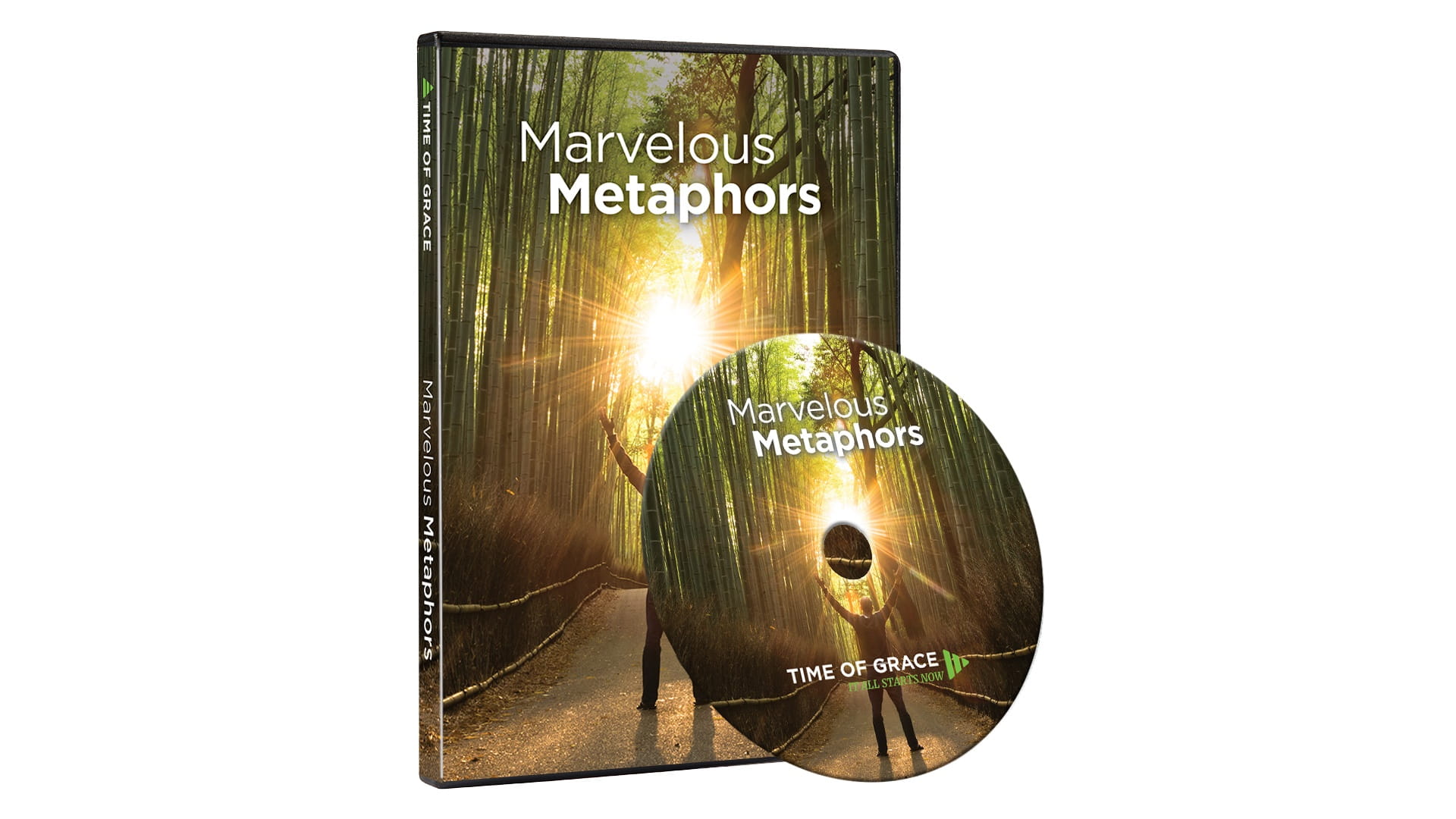 Marvelous Metaphors DVD study set
Everyone longs to be connected with God. And if you ask most people today, they'll tell you that however you want to connect with God is fine. All paths are valid. But the Bible paints a much different picture.
The four-message Marvelous Metaphors DVD study set shows you exactly what Jesus says about what it takes to be connected with God. You'll get a powerful glimpse into our Savior's relationship with his Father. You'll also get insight into what exactly Jesus came to do and the importance of staying connected to him.
The Marvelous Metaphors DVD study set is our thank-you for your support to help share the timeless truths of God's Word with more people through Time of Grace.  Request your copy today!
For more from Time of Grace visit them at TimeofGrace.org or visit their OnePlace.com and LightSource.com pages!