A Resurrected Servant 500 Years Before Jesus
John D. Barry, Editor in Chief, Bible Study Magazine
Tuesday, October 01, 2013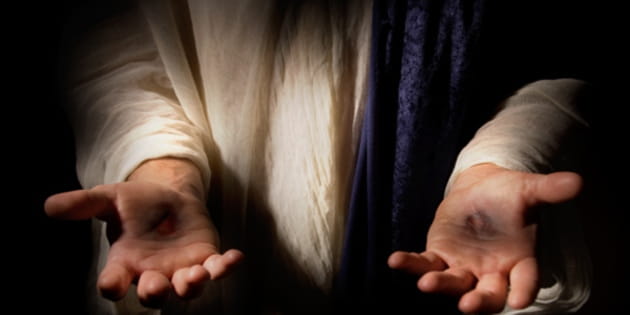 At first glance, the line "You are my servant, Israel" seems to confirm that Israel is Yahweh's servant. But, one line later in Isa 49:5, there is a distinction between Israel and the servant:
And now Yahweh says, who formed me in the womb to be his servant, to bring Jacob back to him, and that Israel might be gathered to him, for I am honored in the sight of Yahweh, and my God has become my refuge."
Here the servant that Yahweh formed from the womb is bringing "Jacob back to him" and gathering "Israel." Isaiah 49:6 continues this direction:
He [Yahweh] says, "It is too light a thing that you should be my servant to raise up the tribes of Jacob and to restore the survivors of Israel; I will give you as a light to the nations, that my salvation may reach to the end of the earth."
Isaiah 49:5–6 tells us that Jacob and Israel will be gathered, raised up, and restored by the servant. The juxtaposition of Israel against the servant suggests that we should understand Isa 49:3's line, "You are Israel my servant," as an annunciation of a new servant who will fulfill all or part of Israel's role (compare Luke 3:22). While Israel is the servant in Isa 40–48, Isa 49 identifies an individual servant.
Character(s) Referred to as "my servant(s)"
Isaiah
Eliakim, son of Hilkiah
Israel
Isa 41:8–9; 42:1, 19; 43:10; 44:1–2, 21; 45:4; (compare Jer 30:10; 46:27–28; Ezek 28:25; 37:25)
An Individual Servant3
Israel (Plural—"my servants")
The individual in Isa 52:13–53:12 has taken up Israel's role as God's chosen and called servant. It is his duty to reconcile the relationship between God and His people. But how will the servant do this? And how do the results of our interpretation align with biblical scholarship?
Have something to say about this article? Leave your comment via Facebook below!
advertise with us
Example: "Gen 1:1" "John 3" "Moses" "trust"
Advanced Search
Listen to Your Favorite Pastors