A Resurrected Servant 500 Years Before Jesus
John D. Barry, Editor in Chief, Bible Study Magazine
Tuesday, October 01, 2013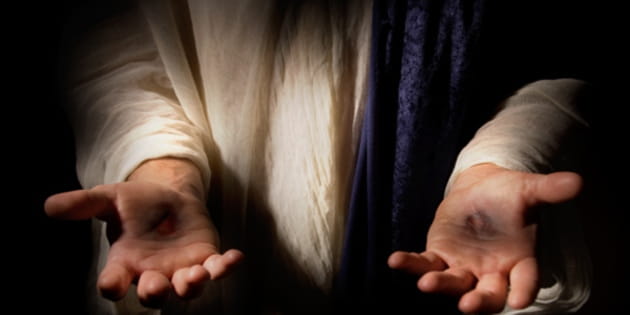 Where Our Logic Got Fouled Up
For the last 30 years, biblical scholarship has generally followed the leads of Harry M. Orlinsky and R. N. Whybray when interpreting Isa 53:10–12.4 Although these two scholars had a lot right, they failed to detect the individual servant and his resurrection.
Part of the failure in their interpretation of Isa 53:10–12 is that their focus was only on the servant; not the other characters. They didn't ask the basic questions: "Who causes the servant's suffering? Who kills him?" Here's how we find those answers. When we identify who the pronouns (e.g., she, he, you) refer to, the major players emerge: "the prophet" speaking, "Zion or Jerusalem" acting (Isa 51:3–23; 52:7), the servant, and Yahweh.5 The result is that Isa 53:10–12 reads:
[The prophet says,] "Yet Yahweh was pleased to crush [the servant]; he afflicted [the servant] (with sickness). If [Zion/Jerusalem] places [the servant's] life a guilt offering, [the servant] will see offspring, [the servant] will prolong days. And the will of Yahweh is in [the servant's] hand, it will succeed. Out of trouble of his life [the servant] will see light; [the servant] will be satisfied by his knowledge." [Yahweh says,] "My righteous servant will bring justice to many and he will bear their iniquities. Therefore I [Yahweh] will divide to [the servant] a portion among the many, and with [the] strong ones [the servant] shall divide bounty, because he exposed his life to death and was counted with transgressors, and he carried the sin of the many and will intercede for transgressors.
God is the ultimate cause behind the servant's suffering (53:12)—it was in His will (Isa 53:10)—but Zion or Jerusalem (who symbolize God's people) make the servant a "guilt offering." In ancient Israel, a "guilt offering" was made by someone who had deceived, robbed, defrauded, lied, or swore falsely. In addition to making things right with other people, the Israelites needed to make things right with Yahweh; hence the offering (Lev 5:10–19). Guilt offerings of bulls (or goats) died when offered. So the servant, as the "guilt offering" for God's people, dies in Isa 53:10.
But something miraculous happens: The servant "sees offspring" and "prolongs days." Both of these things happen in life (e.g., Gen 48:11; Isa 61:9; and Exod 20:12; Deut 4:40; 5:16; 17:20; 25:15; Josh 24:31; Judg 2:7; Prov 3:1–2). The servant is alive—he is resurrected. Everything in Isa 53:11 also points to resurrection: "he will see light" (compare Isa 9:6; Psa 36:10; 49:20; Job 3:16; 33:28), and "he will be satisfied in his knowledge."
Have something to say about this article? Leave your comment via Facebook below!
advertise with us
Example: "Gen 1:1" "John 3" "Moses" "trust"
Advanced Search
Listen to Your Favorite Pastors