Is There Intended Allegory in the Song of Solomon?
Jim Hamilton
Tuesday, September 04, 2012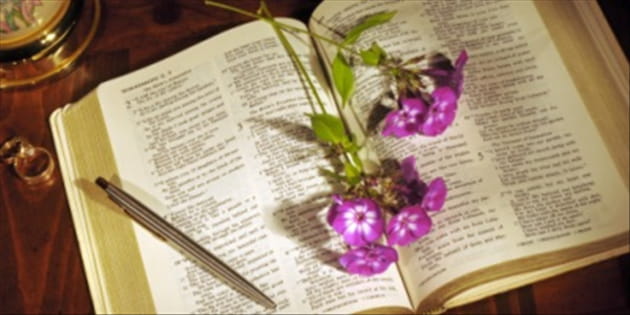 There is more that could be said. For instance, the king's procession to the wedding in Song of Solomon 3:1 seems to have been crafted to recall Israel being led out to Sinai for the wedding between herself and Yahweh, who would dwell with her in the tabernacle and lead her by the pillar of fire and cloud. But the strongest argument for this way of thinking about the Song, it seems to me, comes from Paul telling the Ephesians what marriage is ultimately about in Ephesians 5:32, "This mystery is profound, and I am saying that it refers to Christ and the church."
Yahweh married Israel at Sinai. When she broke the covenant by whoring after other gods, she was eventually exiled, with the prophets promising a renewal of the broken marriage (see esp. Hosea 2:14), a new covenant (Jeremiah 31:31). Jesus came calling himself the Bridegroom (Matthew 9:15), being recognized as such by the Baptist (John 3:29), and laying down his life for his bride (Ephesians 5:25) that she might be clothed in white linen for the marriage feast of the Lamb (Revelation 19:7).
The Song of Songs is a poetic summary and interpretation of the Bible's big story: the descendant of David—king of Israel about whom the promises of 2 Samuel 2:1 were made (promises resonant with the blessing of Abraham from Genesis 12:1, promises that will be realized through the one whose descent can be traced all the way back to Adam, who can thus be identified as the promised seed of the woman from Genesis 3:15)—renews an eden-like intimacy between himself and his Bride, reversing the affects of the fall (cf. Genesis 3:16 and Song of Solomon 7:10). All this is fulfilled in Christ Jesus, son of David, Yahweh incarnate, the one greater than Solomon (Matthew 12:42), who initiated the new covenant between himself and his bride, the church, and who will return for the grand consummation when the Bride herself, the new Jerusalem, will descend from heaven having the glory of God (Revelation 21:9).
James Hamilton serves as associate professor of biblical theology at The Southern Baptist Theological Seminary. He has written revelation: the spirit speaks to the churches (Crossway) god's glory in salvation through judgement: a biblical theology (Crossway) and god's indwelling presence: the ministry of the holy spirit in the old and new testaments (B&H). He blogs regularly at for his renown. You can follow Dr. Hamilton on Twitter @drjimhamilton
Have something to say about this article? Leave your comment via Facebook below!
advertise with us
Example: "Gen 1:1" "John 3" "Moses" "trust"
Advanced Search
Listen to Your Favorite Pastors