Liar, Lunatic or Lord? Making Sense of Jesus' Second Coming
Paul R. Lopez
Tuesday, July 24, 2012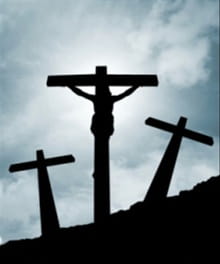 Many skeptics of the Bible have said the same thing. I don't believe that the skeptics or C.S. Lewis got it right. Jesus got it right! He is neither a liar, nor a lunatic. He is the Lord!
As I shared this with my old friend, he began to take a closer look at the Word. So I asked him again, "So is Jesus a liar, lunatic or Lord? Jesus said He would come within His generation, yet you said He hasn't returned yet, and C.S. Lewis says Matthew 24:34 is the most embarrassing verse in the Bible!
3. Matthew 26:64: Jesus is on trial before the Jewish Council prior to His crucifixion and says this to His enemies: "You have said it yourself, nevertheless I tell you, hereafter you shall see THE SON OF MAN SITTING AT THE RIGHT HAND OF POWER AND COMING ON THE CLOUDS OF HEAVEN." So, interpreting the passage in its literal sense, Jesus tells His enemies they will see Him coming on the clouds. Did Jesus lie to them? Was He confused, and got it wrong because of the beatings He was taking, or is He the Lord, and in control of everything, including His own death for our sins? My old friend at this point had become very quiet as He began to look at these passages more carefully.
4.. Then we turned to John 21:18-23 This passage occurs after Jesus has risen from the dead. He is waiting on the beach for the disciples as they have gone back to fish. He has a unique conversation with Peter and John. He calls Peter to tend His sheep in verse 17, and says this in verses 18-23:
"Truly, truly I say to you, when you were younger, you used to gird yourself, and walk wherever you wished, but when you grow old, you will stretch out your hands, and someone else will gird you, and bring you where you do not wish to go." Now this He said, signifying by what kind of death he would glorify God. And when He had spoken this, He said to him, " Follow me!" Peter, turning around, saw the disciple whom Jesus loved following them; the one who also leaned back on His breast at the supper, and said, "Lord, who is the one who betrays You?" Peter therefore seeing him said to Jesus, "Lord, and what about this man?" Jesus said to him, "If I want him to remain until I come, what is that to you? You follow me!" This saying therefore went out among the brethren that that disciple would not die; yet Jesus did not say to him that he would not die, but only, "If I want him to remain until I come, what is that to you? You follow Me!"
So, interpreting this passage in a general sense, John would remain alive until Jesus comes again. (And Peter isn't happy about it!)
Has Jesus come again? If the answer is "No" then we must ask "Is John still alive?" Well, no he is not, so we have to ask the question: Is Jesus a Liar, Lunatic or Lord?
5. Lastly, Revelation 1:6-7says: "and He has made us to be a kingdom, priests to His God and Father; to Him be the glory and the dominion, forever and ever, Amen. BEHOLD, HE IS COMING WITH THE CLOUDS, and every eye will see Him, even those who pierced Him; and all the tribes of the land will mourn over Him. Even so Amen."
If we analyze this critical passage, we see that John, in writing to his original audience, tells them that they are a kingdom. My friend had said we are not in the kingdom yet, but John tells his audience, who are under the great tribulation (Revelation 1:9), that they are a kingdom! Then he says that Jesus is coming on the clouds and even those who pierced Him would see it. Now who pierced Him? Three possible answers: 1) the Romans; 2) the Jews of His generation; or 3) all of us have pierced Him with our sin. In the literal sense it would be the Romans and the Jews of His generation. Currently, do any of those folks have eyes to see His return? No. But if He returned within His generation as He said He would in Matthew 24:34, then many and most would have seen and known that the destruction of Jerusalem and the Jewish temple in 70 AD, was Him coming on the clouds in judgment. John also tells his persecuted audience that the events to be described in the book were to shortly take place (Revelation 1:1-3).
Have something to say about this article? Leave your comment via Facebook below!
advertise with us
Example: "Gen 1:1" "John 3" "Moses" "trust"
Advanced Search
Listen to Your Favorite Pastors