The Sacrament of Evangelism: We're Missing Out
Stan Guthrie and Jerry Root, Authors
Tuesday, April 26, 2011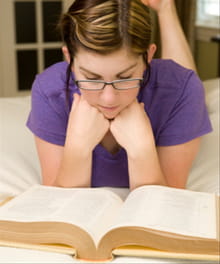 EDITOR'S NOTE: The following is an excerpt from The Sacrament of Evangelism by Jerry Root and Stan Guthrie (Moody Publishers).
Chapter One: Missing Out
We Christians are an active lot.
We serve in many areas of ministry—we staff homeless shelters, produce Christian media, build schools, send missionaries, hold prayer meetings, and sing with worship teams. Some of us, usually a minority with the "gift" of evangelism, even tell others about Jesus. If activity were the standard, we would all hear His commendation, "Well done, good and faithful servant!"
But activity alone is not the standard of the Christian life—even good activity. And it never has been. In the ministry of Jesus, we encounter an interesting scene:
Now as they went on their way, Jesus entered a village. And a woman named Martha welcomed him into her house. And she had a sister called Mary, who sat at the Lord's feet and listened to his teaching. But Martha was distracted with much serving. And she went up to him and said, "Lord, do you not care that my sister has left me to serve alone? Tell her then to help me." But the Lord answered her, "Martha, Martha, you are anxious and troubled about many things, but one thing is necessary. Mary has chosen the good portion, which will not be taken away from her."
We suspect that most American Christians would identify with busy, hardworking Martha, not Mary, who has simply chosen to be with Jesus. Though we theoretically know that we too ought to spend time at the feet of Jesus, in practice we feel hurried and hope that He will somehow understand. After all, "the work" has to get done, and there will be time enough to "practice His presence" later. So we resume our busy lives and ministries, and hardly ever encounter Jesus on the way.
For such people, this book will come as good news. Really good news. That's because, while stopping our lives to listen to Jesus can sometimes be extremely helpful, we don't have to cease all activity to hear or see God. We can experience His presence as we serve Him—especially as we do evangelism. And that presence not only will keep us going in the often hard work of evangelism, it will keep us going, period. Brother Lawrence, who washed pots for medieval monks, knew that we can practice God's presence in all of life's activities, even the most menial. This includes evangelism.
A WAY OF LOOKING AT THE WORLD
Yes, this book is about evangelism and discipleship, but on an even deeper level it is about the presence of God in the life of the believer. In fact, this volume is about the sacrament of evangelism. Those Christians who hold to certain kinds of sacramental theology believe that God is present in the sacraments. Whatever our doctrine about various sacraments, of course, such an approach prompts us to look for signs of God elsewhere, too.
In this book, however, we are not advocating our own position on any of the sacraments of the Christian church. We are offering a way of looking at life and the world that is open to God's presence everywhere. This approach is called sacramental.
Such an approach has become more accepted among evangelicals in recent years. Many Christians, particularly evangelicals, are fascinated with sacramental and liturgical approaches to faith, even if sometimes we are not too sure how biblical they are. Books on "ancient" Christianity are both common and popular.
Have something to say about this article? Leave your comment via Facebook below!
advertise with us
Example: "Gen 1:1" "John 3" "Moses" "trust"
Advanced Search
Listen to Your Favorite Pastors