Sleeping Giant: The New Year's REVOLUTION
Kenny Luck, Founder, Every Man Ministries
Thursday, January 03, 2013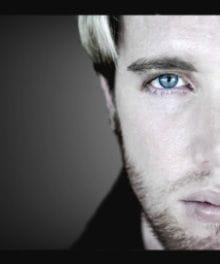 True health in these core areas is the difference between an authentic versus a synthetic leader. More importantly, the Bible requires core health and strong leadership in these categories prior to selection for church leadership. 1 Timothy 3:1-5 states the Qualifications for Overseers and Deacons:
Here is a trustworthy saying: Whoever aspires to be an overseer desires a noble task. Now the overseer is to be above reproach, faithful to his wife, temperate, self-controlled, respectable, hospitable, able to teach, not given to drunkenness, not violent but gentle, not quarrelsome, not a lover of money. He must manage his own family well and see that his children obey him, and he must do so in a manner worthy of full respect. (If anyone does not know how to manage his own family, how can he take care of God's church?)
3) Get Strong
The natural progression from personal transformation in a man's life is active leadership training. Practically, men will feel themselves going to the next level of commitment personally, spiritually, and practically in ministry. Strong spiritual formation leads to strong spiritual expression of the Great Commandment and Great Commission.
With a solid baseline of health intact, a vision for each man's continued involvement must be cast, and a process of preparation for leadership must be in place. The "Get Strong" phase prepares men for deployment into their ministry within the church and their mission in the world. This is the "if any man come after me" moment for each man. It is intentional. It is on purpose. But most important, it is in context as the next meaningful step in the progression. You shouldn't have to plead or coax at this point. He knows he's called. Resources and relationships center on strong spiritual formation, which leads to strong spiritual expression of the Great Commandment and Great Commission.
Once fully trained, there is only one call left…
4) Get Going
The first steps in the process defined and met the core needs of men in the community and congregation (Get In and Get Healthy). The next phase captured the motivation created by transformations in men's lives with a forceful vision and call to spiritual growth (Get Strong). The last and most natural transition is to deploy these men to serve the church and aggressively share the Gospel. Each man needs to take up his post. It's time to "Get Going." In the Sleeping Giant process, a trained "God's man" is responsible for ministry, reproducing leaders, and replacing pastoral staff in the execution and delivery of ministry to the people.
Healthy, strong, trained men are deployed to serve the church and their mission in the world to aggressively share the Gospel. A church that empowers transformation of men helps itself by winning the loyalty, energy, and expression of its men toward the larger needs, mission, and vision of the church. The Bible requires of a man core health and strong leadership, as described in the first two stages of the pathway, prior to selection for church leadership.
The Sleeping Giant spiritual pathway must be supported at each step with the right connective funnels, the right tools and resources, and the right relationships to be successful. When implemented in conjunction with these other elements, a solid leadership engine can be built in any church that will accelerate the mission and vision for the senior or lead pastor. Watch the How It Works video now.
Men getting in, healthy, strong, and going into God's purposes — isn't that the dream of every pastor?
Have something to say about this article? Leave your comment via Facebook below!
advertise with us
Example: "Gen 1:1" "John 3" "Moses" "trust"
Advanced Search
Listen to Your Favorite Pastors