A Devoted Heart
Debbie Przybylski, Intercessors Arise
Wednesday, April 24, 2013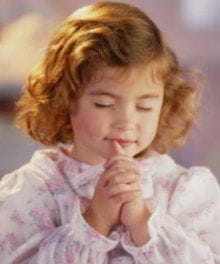 "In the morning, O Lord, you hear my voice; in the morning I lay my requests before you and wait in expectation" - (Psalm 5:3).
Do you ever wake up in the morning feeling like an exhausted runner in a race that never ends? Are you sometimes emotionally out of breath where it's hard to concentrate, difficult to relax, and you feel unmotivated and restless? Do you feel like you need to gather lost strength and your activities are running ahead of your heart?
Life can be quite challenging. It is hard to live above the noise and demands of everyday life. But if we are going to survive, we must learn to balance our outward busyness with our inward reflection. It's a life-long process. Only God can keep us in perfect balance.
David was a man who cultivated his heart relationship with God. He is one of my favorite Old Testament characters because he was a man who had a devoted heart. His heart hungered deeply after God. What do we know about his life? He was a triumphant king who had great tragedy—He was gifted yet human—He was strong in battle yet fell in weakness. In spite of all of these things, David was God's chosen man.
David battled with impossibilities just like us. I like his humanity. He was shockingly real—a man who was desperate, dependent, and cried out to God on a regular basis. He didn't have life together as we may think of some superstar Christians. He didn't want to be big in man's eyes, but big in God's. David's struggles are for all of us to see. They were very real, vivid struggles. God is letting us in on his secret life. He is teaching us what true greatness is, because unfortunately there is still a lack of depth among Christians today.
David Was Devoted in Obscurity
"But the Lord said to Samuel, 'Do not consider his appearance or his height, for I have rejected him. The Lord does not look at the things man looks at. Man looks at the outward appearance, but the Lord looks at the heart'" - (1 Samuel 16:7).
David lived during the time of the Judges. Samuel, the prophet, was old and the people were not satisfied with God's method of leading a nation. The Israelites wanted a king. Other nations had kings, and they wanted to be like them. They rejected God's ways, and Saul was their choice. After all, he was physically attractive, strong-willed, and had many external qualities (1 Samuel 13:14).
But God's choice was different. He did not look at talents, gifts, and personality. He looked at internal qualities of the heart.
When the time came for choosing a king, 7 sons passed before Samuel. But God did not choose these. The youngest son, David, was tending sheep. He wasn't plotting about how to become king or complaining about his mundane job or envying his brothers. David was worshipping God out in the fields and shepherding his sheep. This time in his life was very significant.
Perhaps we can think that David's job was boring, unimportant, worthless, and very lonely. It even seemed in the natural as if he was left out of God's big picture altogether. But God often tests us with the boring and the mundane. When He develops inner qualities, He is never in a hurry. It is in the little things that we prove ourselves capable of big things. They are actually the behind-the-scenes tests of integrity. We may think, "I am in the wrong place, I have talent, I should be a leader or doing something important!"
But God sees and he is looking at our heart. He knew all along how He was going to use David. He was very pleased with David's performance, his worshipping heart and care for his sheep, his integrity and obedience. Above all else, He was pleased with David's devoted heart. And He chose David as King. We read in 1 Samuel 13:14, "The Lord has sought out a man after his own heart and appointed him leader of his people."
Have something to say about this article? Leave your comment via Facebook below!
advertise with us
Example: "Gen 1:1" "John 3" "Moses" "trust"
Advanced Search
Listen to Your Favorite Pastors