A Devoted Heart
Debbie Przybylski, Intercessors Arise
Wednesday, April 24, 2013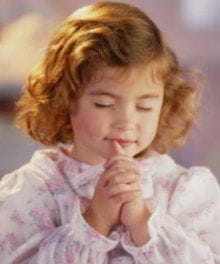 Every single day was purposeful in God's eyes.
David—the very least and the youngest in his father's estimation—was great in God's eyes. He was God's choice man. He was anointed first in private before his public anointing. At the perfect time "the Spirit of God came mightily on him" (1 Samuel 16:13). What God did in and through David was the outcome of his private life of devotion. He had a prepared heart that was fixed on God. His life was devoted to seeking God in prayer and worship. God was David's greatest reality.
Remember the life of David the next time you are tempted to be discouraged in the ordinary. David—who was obscure, unseen, and unapplauded by the crowd—was big in God's eyes. Perhaps David wrestled with insignificance and routine in his harder moments. He may have combated negative feelings and attacks from the enemy in his thought life. But he passed the test of routine and obscurity, and was faithful in his devotion to God.
David had a Heart After God
"Hear my voice when I call, O Lord; be merciful to me and answer me. My heart says of you, 'Seek his face!' Your face, Lord, I will seek" (Psalm 27:7-8).
What was the secret to David's success? Throughout his obscure life alone out in the fields, He continued to praise, worship, and thank God. He cultivated his heart and allowed God to root out self. All of this seemed so contrary to human wisdom, but in His perfect timing God used David mightily. David had a shepherd's heart of trust and devotion. He was the giant killer, the composer of Psalms, Saul's personal musician, Jonathan's closest friend, a hunted fugitive and, finally, the King of Israel.
The Bible says that he was a man after God's own heart. For the Bible to say this about a man is quite astounding. David used all his energies in pursuing God. He spent time with God. His inward life was more important than his outward activity. It was his highest priority, and he learned to work effectively from the inward to the outward. Out of our hearts flow our energy, insight, and influence for God. David let God penetrate his heart deeply. God was his one dominant passion. The cost was high to feel God's burden, to feel His anguish, to understand His heartache, and to stand in His truth day in and day out. But he was willing.
Look at the influence of the Psalms in your own life. Have they not touched you inwardly again and again?
David was not preoccupied with accomplishment. He was preoccupied with God. What we are comes out of our private life. It's invisible to almost all but God. Yet it greatly influences others. Great lessons are learned in the secret place. Dependence is learned and we are touched at the bottomless depths of our personality and spirit.
We aren't going to get anywhere unless we go into the deep with God. I lived on a ship for years and we never got anywhere unless we launched out into deep waters. If we learn this lesson—private before public—we have learned the greatest of lessons that will affect the rest of our lives. It's solitude and devotion before activity.
Learning to Live a Devoted Life
"Devote yourselves to prayer, being watchful and thankful" (Colossians 4:2).
Christians often have the problem of living on the surface, the visible level. It's a temptation we must all face. The outward is most immediate for our attention. It demands our time and energy. We can feel trapped by the tyranny of the urgent. The battleground of the ages is activity—it's Satan's great strategy—if he can keep us constantly active, he has gotten us—we are no longer captain of our souls, and easily sink. An impulsive desire of mankind is to avoid concentration on God. It's so easy to work for Him any day than to let Him work in us.
Have something to say about this article? Leave your comment via Facebook below!
advertise with us
Example: "Gen 1:1" "John 3" "Moses" "trust"
Advanced Search
Listen to Your Favorite Pastors