A Voice in the Wilderness
Debbie Przybylski, Intercessors Arise
Monday, July 08, 2013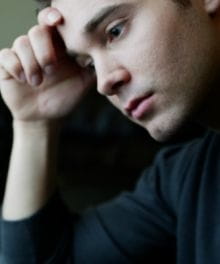 "A preacher preaches a message. A voice is much more than this. A message can deliver content, but a voice comes from an anointed life that has the power to actually turn people. A message delivers information. A voice delivers people. Anyone can deliver a message, but only a consecrated life can be a voice." - Wes Martin
Dear Intercessors,
Today we are hearing voices from every direction. The voice of technology, and the voices on the internet and TV are at an all-time high. Rarely can we get away from all the noise. It is blaring for our attention all the time day and night. Everyone seems to be trying to be a voice in a busy and rapidly increasingly world of noise and empty promises.
But what is God looking for at this point in human history?
He is looking for consecrated ones who will be His voice; His voice in prayer, His voice in speaking words of truth, and His voice in everyday life in various situations that we encounter all day long. Even though we are in a world of noise, we are in a famine for truth. False promises and lies are everywhere. It's time to stand on God's Word and speak His truth into our life circumstances.
God is looking for those who walk in wholehearted abandonment like John the Baptist. His life is an example to each one of us.
The Life of John the Baptist
"Then they said to him, 'Who are you, that we may give an answer to those who sent us? What do you say about yourself?' He said, "I am the voice of one crying in the wilderness: 'Make straight the way of the LORD,'" as the prophet Isaiah said" - (John 1:22-23, NKJV).
Let's look at some of the qualities of the life of John the Baptist because he was God's voice in the wilderness. What was John like? How could he become a powerful and anointed voice for God?
John identified himself as a voice -He prepared people to encounter God Himself. When he spoke, decisive shifts took place in people's lives and they turned toward righteousness.
John lived in simplicity -He lived in isolation and was consumed with His message and the one who had sent him.
John was a faithful witness -He was faithful to the word of the Lord regardless of cost (John 3:7-18, 29).
John was established in His identity before God -He did not look to other men for his identity or for approval. He looked to God.
John was a man of prayer and devotion -As he grew up he became strong in spirit in the desert (Luke 1:80). He had a deep life with God.
John was a consecrated vessel -He was set apart as a Nazarite to minister to God all his days. He did not drink wine or strong drink (Luke 1:15). He practiced fasting regularly.
In these days God is looking for those who can be His voice in the wilderness. Like John the Baptist, He is looking for those who will prepare for His Second Coming.
Are you a voice for God? Are you that consecrated vessel God can use in this critical day?
The Spiritual Violence of John the Baptist
"There has not risen one greater than John the Baptist; but he who is least in the kingdom of heaven is greater [in opportunity] than he. And from the days of John the Baptist until now the kingdom of heaven suffers violence, and the violent take it by force (Matthew 11:11-12).
John was the Father's messenger who came to prepare the way for Jesus. He was the greatest man and a burning and shining light (John 5:35). Matthew 11:12 speaks of spiritual violence. It points to being resolute to pay any price necessary in seeking more of God. This is what John the Baptist was like. He violently reordered his priorities and the way he did everything. His lifestyle had a violent impact on the devil's kingdom.
Have something to say about this article? Leave your comment via Facebook below!
advertise with us
Example: "Gen 1:1" "John 3" "Moses" "trust"
Advanced Search
Listen to Your Favorite Pastors