A Voice in the Wilderness
Debbie Przybylski, Intercessors Arise
Monday, July 08, 2013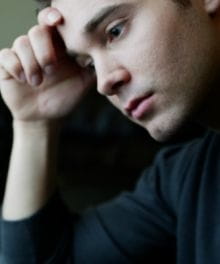 Jesus set John forth as the premier model of wholeheartedness in devotion. In his spiritual violence, John radically sought after God without reservation or compromise. He loved God. He was great in God's sight. When God releases a greater measure of His power and presence, He looks for a greater dedication. In these days God is looking for those who will experience the Kingdom of God in greater measure by the holy forcefulness of spiritual violence. John the Baptist was this type of man internally because of his extravagant love for God that confronted all the inner hindrances and barriers to fully experiencing God in his heart. John the Baptist was hungry for God. He had a vision to have everything that God would give the human spirit in his age.
John called himself a friend of the bridegroom (John 3:29). This is how he saw himself. He had a forerunner ministry. He opened his heart to God and prepared the Bride for the coming of Christ. He stood, He heard, and He greatly rejoiced because of the Bridegroom's voice. He modeled the way to prepare a spiritual highway (Luke 3:7-20). He emphasized calling people to repent and announced the coming of Jesus. He called people to righteous living. He modeled a wholehearted pursuit of God and what it looks like. His life's message is clear. No one has ever passed him in abandonment to God.
So many in the Church have lost their purpose in life. In the pursuit of making this world a pleasant place to live, multitudes have chased after lesser gods. We must listen to the message of John the Baptist. We must repent and return to God with wholehearted abandonment. We must wait upon God and prepare in these end times (Matthew 24:42-43; 25:13; Mark 13:33-38; Luke 21:26; Revelation 3:3 16:15).
As we wait, pray, and live in righteousness, we gain strength for our hearts. Jesus is coming again. Like John we must prepare this generation for the Lord's return. John prepared for the first coming of the Lord through modeling his lifestyle, his message, and through the power of the Holy Spirit that was on his life. We must prepare others for the second coming of Christ. We may be a forerunner as an intercessor, in the marketplace, in the media or as a preacher calling people to prepare the way of the Lord. We have the same Spirit in our lives as John did.
Let's be inspired by John's life. Let's let it challenge our lives to the core. We are God's model of wholeheartedness. We are God's voice at this time.
Being God's Voice
As you pray, ask God to make you His voice. Ask Him to release His authority in your life to turn others back to God and righteousness. The world is living in a wilderness of increasing fear, anxiety, loneliness, and pain. People are hiding their fear through constant activity and in so many unfulfilling ways in their anxious attempt to make this life pleasant. They need God.
We are the voice of the Lord on the earth as we positively declare His will through our prayers and our lives. God is looking for consecrated vessels like John the Baptist. He is waiting for something to be done, waiting for someone to pray His will. We become God's voice on the earth for breakthrough by praying His will as we listen and obey. Heaven responds to our prayers. God listens and acts on our behalf.
The atmosphere changes; we change; our lives change.
You are God's voice in this generation, pointing the way to His second coming. As you pray, you are releasing His power in the world. As you speak, you are declaring His will on this earth. As you travail, your tears are releasing His power to break the darkness over the land. As you live, you are modeling a dedicated life.
He wants to use you in greater and greater dimensions. He wants you to rise up higher as a consecrated vessel for His glory. But it's up to you. The King of the Universe is calling you higher. Will you say "yes" to a holy lifestyle, to a deeper prayer life, to a level of consecration that only He can make real in your life?
Have something to say about this article? Leave your comment via Facebook below!
advertise with us
Example: "Gen 1:1" "John 3" "Moses" "trust"
Advanced Search
Listen to Your Favorite Pastors