Clay on the Potter's Wheel
Debbie Przybylski, Intercessors Arise
Monday, March 18, 2013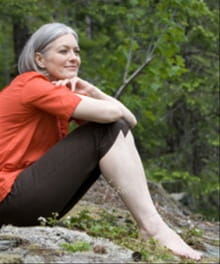 "This is the word that came to Jeremiah from the LORD: 'Go down to the potter's house, and there I will give you my message.' So I went down to the potter's house, and I saw him working at the wheel. But the pot he was shaping from the clay was marred in his hands; so the potter formed it into another pot, shaping it as seemed best to him" - (Jeremiah 18:2-4).
Dear Intercessors,
We are all in a different place in our Christian life, but wherever we are we can be sure of one thing: The almighty, sovereign, and eternal God is shaping us on His refining wheel. Often we resist this refining process because it involves pain. But God is relentless in His goal of producing holiness and Christ-like character in each one of us, especially in those involved in prayer and intercession (James 5:16). He uses our life experiences and struggles in this shaping process. While we are being shaped, we often ask God these kinds of questions:
"God, don't you care about my pain?"
"Why don't I understand what is happening?"
"Can I trust that you will bring me through?"
"Why is this taking so long?"
Have you ever carefully watched a potter as he shaped the clay? My husband and I spent five years in Asia and were able to visit the delightful country of Papua New Guinea several times. While there I remember visiting a little village where an old woman and man were in the business of making pots into something beautiful. We saw a lot of pots - all shaped by the loving hands of this woman. Some were more beautiful than others.
It was at a potter's house in Jeremiah's day, that the prophet received one of his most dramatic messages. God told Jeremiah in 18:1 to go down to the potter's house and he would give him a message. The potter's workshop must have been in the lower part of Jerusalem. The original text signals the urgency of the command - ARISE GO DOWN! The word "potter" means "forming one" or "shaper". The verb can be used of God's creative work (Genesis 2:7-8, Psalms 94:9 Isaiah 29:16 . God has formed all that exists. He is the one that shapes people. He is shaping each one of us into a masterpiece for His glory.
It is the choice of the one being shaped if he agrees to what his maker is doing. I wonder how many of us - if we were honest - wonder what God is doing in some area of our life and if He actually knows what He is doing? Today you might feel like nobody cares or knows, and you feel as if you are in a hidden storage place. Answer these personal questions:
Am I in agreement with what God is doing in the nitty-gritty places in my life?
Am I willing to die to that which will not glorify God?
Can I accept God's personal stripping process in my life?
"I assure you, most solemnly I tell you, unless a grain of wheat falls into the earth and dies, it remain (just one grain; it never becomes more but lives) by itself alone. But if it dies, it produces many others, and yields a rich harvest" (John 12:24, Amplified)
Shaping the Messenger
"When Jewish potters make new pots, they set aside the very best pots and pottery for special treatment. After they put their name on the underside of these extra good pieces, they put them away in a cold, damp room for storage, away from the public view. It is only when the more selective buyers ask for the 'very best' of the potter's products that the craftsman will retrieve the chosen pots from their hidden storage place."
Have something to say about this article? Leave your comment via Facebook below!
advertise with us
Example: "Gen 1:1" "John 3" "Moses" "trust"
Advanced Search
Listen to Your Favorite Pastors