God's Masterpiece
Debbie Przybylski, Intercessors Arise
Wednesday, June 05, 2013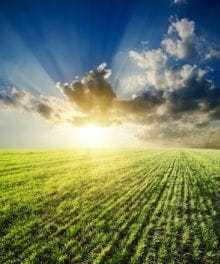 Why are there so many suicides among young people today? Why so much depression and discouragement? Because our enemy wants to destroy our identity in Christ, and he will do everything he can to tell us how far we have fallen short. He will try his hardest to lead people into such depression so that they will even take their own life because of their agonizing pain. Let's look at the gravity of this huge problem:
Depression is the #1 disability in the world and the strongest risk factor in suicide. Suicide takes the lives of nearly 30,000 Americans every year and is the 10th leading cause of death. Between 1952 and 1995, suicide in young people nearly tripled and is the third leading cause of death. An average of one person dies by suicide every 16.2 minutes. It is estimated that there were 811,000 suicide attempts in just one year. See 
here for more information.
Crowned with Glory and Honor
"You have crowned him with glory and honor, and set him over the works of Your hands" (Hebrews 2:7).
Every one of us is important. Every one of us has a God-ordained destiny that only we can complete. No other person in all of history can do and be what God has designed you for. Yes, you are fearfully and wonderfully made. When we know this love deep in our heart that God has towards us, we are empowered to love others deeply and to pray extravagantly. God delights in the person that He made us to be. Don't despise your appearance, status, gifting, or ministry assignment. It is so important to God. In fact, there is nobody who can do what God has specially designed you for. Remember Ephesians 2:10 every time you get down about yourself – you are His unique and special workmanship. You are God's masterpiece.
"For we are His workmanship, created in Christ Jesus for good works, which God prepared beforehand that we should walk in them."
God sees us differently than we do. He does not agree with man's fleshly view of what is weak, ugly, and worthless. He actually chooses the weak things of the world to put to shame what appears strong according to the flesh (1 Corinthians 1:27). We must agree with what He values. We must look at things from an eternal viewpoint, not from the world system.
We must focus on who we are in Christ, not according to the flesh and how we look, make money, etc. We must seek who we are according to the Spirit (God's eyes) so that we can love ourselves. Self-hatred comes from seeing ourselves according to the flesh and then comparing ourselves with others who are big in the world's eyes (2 Corinthians 10:12). We are new creatures in Christ!
"So from now on we regard no one from a worldly point of view. Though we once regarded Christ in this way, we do so no longer. Therefore, if anyone is in Christ, the new creation has come: The old has gone, the new is here!" - (2 Corinthians 5:16-17).
We are to acknowledge and hate our sinful desires, but we are to love who we are in Christ. We have no confidence in our flesh (Philippians 3:3-8). We died to our old life, failure and identity (Colossians 3:2-4). God loves our every act of obedience in small and big ways. He sees us as successful. We have a glorious inheritance (Eph. 1:17-18).
We can love with God's love when we know our true identity. Embrace His love today by loving yourself the way He does. He carefully and lovingly knit you together in your mother's womb with His own hands! Every single part of you inside and outside was fashioned with His master hand. You are His masterpiece. Don't look at yourself through man's eyes; look at yourself through God's. You are His beloved child. You are crowned with glory and honor.
Now one of the most famous phrases spoken here at the International House of Prayer is this: "I am God's favorite!" And this is so true because we are all God's favorites! We are each uniquely designed by His master hand.
You must watch this video called The Father's Heart and let it touch your heart. Put on some quiet worship music, sit or kneel in God's presence, meditate on Psalm 139, and listen to what God says to you. Write it down, and thank God that you are His masterpiece. You are fearfully and wonderfully made.
"For you created my inmost being; you knit me together in my mother's womb. I praise you because I am fearfully and wonderfully made; your works are wonderful, I know that full well. My frame was not hidden from you
 when I was made in the secret place, when I was woven together in the depths of the earth. Your eyes saw my unformed body;
 all the days ordained for me were written in your book
 before one of them came to be. How precious to me are your thoughts, God! How vast is the sum of them! Were I to count them, they would outnumber the grains of sand…" (Psalm 139:13-18).
*This Article First Published 6/5/2013
Have something to say about this article? Leave your comment via Facebook below!
advertise with us
Example: "Gen 1:1" "John 3" "Moses" "trust"
Advanced Search
Listen to Your Favorite Pastors