God's Watchmen
Debbie Przybylski, Intercessors Arise
Tuesday, April 03, 2012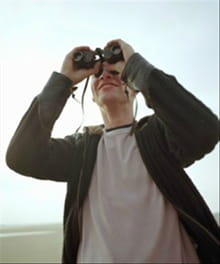 God is raising up watchmen in this hour because the need for day and night prayer for our cities is urgent. Let the following grip your heart. This is adapted from George Otis, Jr., the president and founder of the research group, the Sentinel, and the producer of the Transformation videos:
"If the church is the nation's best hope, it must be awakened from its slumber and fast. Revival must become an urgent priority, not just a theological or historical curiosity. Its promotion must become the task of every pulpit, its implementation the responsibility of every believer. For this to happen, desperate intercessors must prevail upon God to provoke within His people a deep and widespread dissatisfaction with the religious status quo.
The church needs godly shepherds who will resolutely refuse to downplay the urgency of the hour and the seriousness of the present condition. She requires committed prophets who will seize every opportunity to acknowledge with Ezekiel: 'Our offenses and sins weigh us down, and we are wasting away because of them' (Ezekiel 33:10). We have come to the point, both as individuals and as a church, where we can no longer coast on the momentum of past deeds and choices. Our relationship with God has become fallow, and it can only become fruitful again through true repentance and unreserved obedience.
In this unsettled hour, the eyes of the Lord are upon His people. Will He find faith in the earth? Will He find a hunger for His presence? Will He find a ready remnant through whom He can speak to the nations and their leaders? Let us press in to hear what the Spirit has to say to the church. If this requires us to suspend, at least temporarily, some of our most cherished routines -- let us seize the moment!"
You and I are in a serious spiritual war. Failing to take our post during these days of uncertainty could lead to serious consequences. We must be vigilant and not apathetic; we must be careful and not lax; we must watch with a serious gaze to hear and see all that God is saying and doing. Our families, our churches, our missionaries, and our nations are important.
If watchmen do not keep their post on a ship during serious weather conditions, it could mean the loss of the ship and every person on board. Remember the Titanic, which sank very quickly because the watchmen were not doing their job. Let's learn to concentrate on prayer, listening with expectation, and seize the moment as we keep our watch. Let's learn to be God's watchmen.
Don't miss this powerful video about intercession: http://www.youtube.com/watch?v=4RCVp-qeXLA
Have something to say about this article? Leave your comment via Facebook below!
advertise with us
Example: "Gen 1:1" "John 3" "Moses" "trust"
Advanced Search
Listen to Your Favorite Pastors