Praying Through Disasters and Worldwide Crises
Debbie Przybylski, Intercessors Arise
Friday, August 30, 2013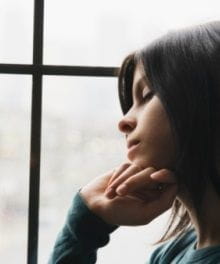 "Have mercy on me, O God, have mercy on me, for in you my soul takes refuge. I will take refuge in the shadow of your wings until the disaster has passed. I cry out to God Most High, to God, who fulfills his purposes for me (Psalm 57:1-2).
Dear intercessors,
Every day when we listen to the news we hear of disasters, fighting, and war. It seem to be happening more frequently, and at times seem very close to home. Most of us have not been through a major disaster. But there are smaller crises that can affect us personally and are within the reach of our extended families, or within our city or nation.

In our present day, we are even more aware of international and world problems on a massive scale. The situation in Egypt and Syria right now is ready to explode. Even as I write, the death toll in the Syrian war has been between 82-106,000 people. There has been so much bloodshed in Egypt in the last several days. The situation in the Middle East can affect the entire world. The nations are definitely shaking.
A friend, working internationally informing people of the crisis of AIDs all around the world, told us that the AIDs crisis is critical. What can we do in a world that seems to be so out of control? God is inviting us to be His watchmen in prayer and find Him as our refuge in hard times.
We must learn how to respond in prayer and in action when we hear of disasters and major crises in the world.
Norm and I have traveled to over sixty-five countries. We have been in cities just like yours that later had a major, life-changing disaster. We were once in the beautiful city of Kobe, Japan that later was devastated by a large earthquake. We were in Rabau, Papua New Guinea that later was destroyed by a volcano. But in Rabau the entire city was prepared. Scientists were monitoring the movement of the earth in that area. They had a planned method of escape for if and when the eruption would occur—they practiced and were ready. When the real thing happened, they all escaped unharmed.
We were later in Indonesia and Thailand where a few years ago a tsunami destroyed many cities and villages, killing thousands. This was unexpected. Nobody was ready for the magnitude of that disaster. Within our own cities, we hear of shopping mall and school shootings, of neighborhood robberies and home invasions. A massive tornado devastated Joplin, Missouri two year ago—just a two-hour drive from our home. The truth is that not one of us is immune to the possibility of a disaster happening right where we live or in our own nation.
God wants us to be alert watchmen who know how to pray for cities and nations. As we do, it's important for us to realize that we don't have to fear what is happening in the world. God does not want us to be shaken by the nightly news. The Bible says repeatedly that God is our refuge. We can pray through disasters with Him as our refuge. The word"refuge" in Webster's Dictionary means, "that which shelters or protects from danger, distress or calamity, a stronghold which protects by its strength or a sanctuary which secures safety by its sacredness, any place inaccessible to an enemy."
God invites us to hide in His closeness. He wants to be our strong place of refuge.
It's His design that we need a safe place of refuge. He knows that we need to feel secure and safe. He was David's strong refuge in times of danger (Psalm 71:7; 73:28). David knew how to hide in God's presence. That's what He wants us to do. Picture a baby bird hiding under its parent's feathers. Psalm 57:1 is the picture of us sheltered under the shadow of God's wings. Take a moment and read Psalm 46, and begin to experience the comfort of what David is saying.
Have something to say about this article? Leave your comment via Facebook below!
advertise with us
Example: "Gen 1:1" "John 3" "Moses" "trust"
Advanced Search
Listen to Your Favorite Pastors